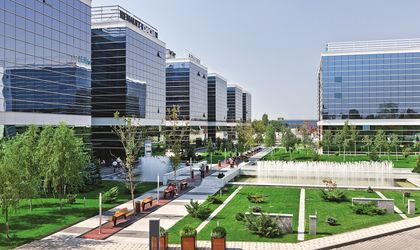 Societe Generale European Business Services (SG EBS) has expanded its office space within the West Gate business park and renewed its contract to be valid until 2021, park owner Genesis Development announced.
"To our knowledge, over 400,000 sqm of new office spaces will be delivered in 2016. In such a context, we are honored to have tenants who consolidate and sign contracts for record periods of time with Genesis Development parks. This proves our capacity to offer services that match up to our clients' expectations, and also a validation of the fact that Romania offers the necessary context for foreign investors to expand their activity," stated Liviu Tudor, chairman and founder of Genesis Development.
This is the fourth consecutive expansion and consolidation in Genesis Development's portfolio, following the expansions and extensions of Hewlett Packard, Yokogawa and Infineon in Novo Park, that total about 35,000 sqm worth of office spaces. Genesis Development owns West Gate and Novo Park, a portfolio of 150,000 sqm class A office spaces.
Societe Generale European Business Services was founded in 2011 and is a service center of the Societe Generale Group. The company serves over 20 countries, mostly across Europe, for all major business lines of the Societe Generale Group. Since its creation, SG EBS registered a rapid growth, thus at the end of 2015 it counted 630 employees, with the objective of reaching a number of 1,000 employees by 2017.
Among the companies based in West Gate there are such names as Dacia Renault, Siemens, Accenture, Panasonic, Alpha Bank, Carestream Health and Medicover.
West Gate is located in Militari neighborhood, close to Preciziei subway station. The business park spans on a total GLA of 75,000 square meters, shared among five office buildings. Genesis Development also developed West Gate Studios, the first private campus in Romania, which includes 925 studios and apartments. Genesis Development has invested over EUR 300 million in Romania.
Natalia Martian