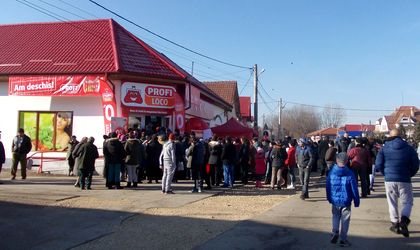 Retail network Profi brings its store number to 373 through the opening of two new units in Blaj and Feldioara, company representatives announce. The network has expanded by six stores since the beginning of the year.
The unit in Blaj brings the total number in Alba county to 11, spread across 9 localities (Abrud, Aiud, Alba Iulia, Blaj, Campeni, Cugir, Ocna Mures, Sasciori and Zlatna). The store is in Standard format and covers a total area of 780 sqm, with a sales room of 390 sqm.
The Feldioara unit, another Standard format, has a total surface of 338 sqm, of which a sales area of 187 sqm, and takes the Brasov county total to 13, in six localities (Brasov, Fagaras, Feldioara, Rupea, Sacele, Zarnesti).
The company currently has 373 stores in 178 towns and localities in all counties and in Bucharest, employing some 9,500 people. The network boasts the largest geographical coverage in Romania.
Natalia Martian