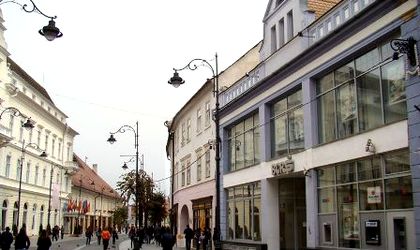 A cultural embassy of the Romanian city Sibiu was inaugurated in Bucharest in the presence of Klauss Johannis, the mayor of Sibiu, who became also the ambassador of the new institution. This embassy was created in order to inform  Bucharest citizens about the cultural events and attractions of Sibiu.
The embassy project is part of the SIBIU SMART 2013 program, which makes known the most important cultural events set to take place this year in Sibiu. The new embassy is located at The Institute Café, 104-106 Stirbei Voda, opened daily for information. Sibiu is promoted as a multicultural, modern but also historic town, featuring various events starting from art and ending to music such as classical music, rock, jazz, or art expositions.
Over the past ten years, Sibiu became one of the most appreciated tourist destination of Romania. According to Klauss Johannis, the number of the tourists that visited Sibiu has continually increased after 2007, when Sibiu was one of the Europe's cultural capitals, together with Luxembourg.
Sabrina Porteka