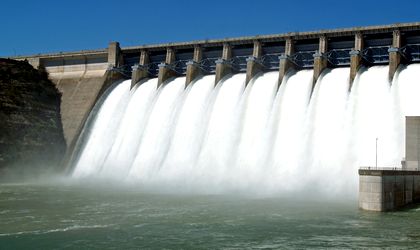 Romanian state-run company Hidro Tarnita on Thursday has launched procedures to select investors for the construction of a 1,000-megawatt hydropower plant in Tarnita-Lapustesti. The project is worth EUR 1 billion and should be completed in about seven years, 30 kilometers away from Cluj-Napoca. 
The unit will have four 250 MW groups and will generate 4,000 jobs. The major shareholders for Hidro Tarnita are Electrica and Hunedoara Energy Complex, each with 50 percent of shares.
The plant's design provides four reversible groups, pump-turbine, with an installed power of 4x 250 MW, and its construction is provided to take place during two stages, in 5-7 years. Being a plant with accumulation through pumping, it will ensure a safety increase in the operation of the electric energy system.
The construction of the Tarnita-Lapustesti PSHPP means a green-field investment valued by ISPH PD Designer, who conducted the feasibility study of the Romanian side at about 1 billion euros (excl. VAT). The investment required for connection to the National Power System (NPS) includes lines Tarnita- Gadalin, Tarnita-Mintia, new cells in Cluj-Gadalin and Mintia stations, the  output power station from PSHPP and will be secured by CN Transelectrica SA.