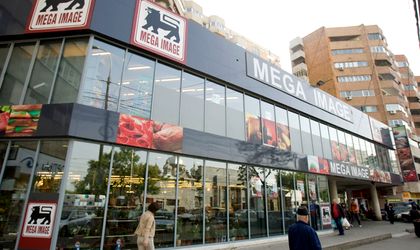 Dutch retailer Royal Ahold has reached an agreement to buy Belgian Delhaize Group for about EUR 9.32 billion (in shares) in what has been called "the industry's biggest transaction for almost a decade," according to Bloomberg. Delhaize Group operates some 423 stores in Romania mainly under the Mega Image retail brand.
"Under the deal, Delhaize shareholders will receive 4.75 Ahold ordinary shares for each share held. Ahold shareholders will own 61 percent of the combined company's equity and Delhaize shareholders will own the rest," according to The Wall Street Journal.
The new firm, Ahold Delhaize, would be valued at EUR 26.07 billion based on their closing share prices Tuesday, according to the same source. It will have more than 6,500 stores with 375,000 workers able to serve over 50 million customers a week in the U.S. and Europe.
Although both companies are based in Europe, about 60 percent of their sales is generated in the US where the deal will result in the creation of the fifth-biggest supermarket retailer. Ahold owns the Stop & Shop and Giant chains, as well as online grocery store Peapod, while Delhaize owns the Food Lion and Hannaford retail brands, according to The Wall Street Journal.
Mega Image has been present in Romania since 1995. Over the past years it has had an aggressive expansion policy reaching a network of 423 stores at present. Out of this 217 are Shop&Go proximity stores and 2003 are Mega Image supermarkets. The company also operates a store that sells exclusively frozen foods (Ab Cool Food), one dedicated to locally produced private labels (Gusturi Romanesti) and an online and drive-thru store (Mega Drive).
The retailer is present mostly in Bucharest, but also in cities like Constanta, Ploiesti, Pitesti, Brasov, and Targoviste.
Simona Bazavan