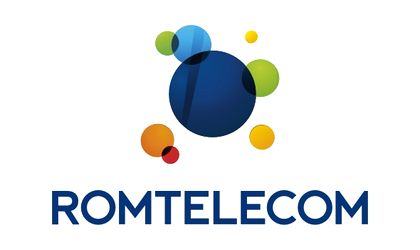 Romtelecom revenue increased by 8.8 percent in Q4 2013, reaching EUR 162.7 million thanks to a solid performance on the business segment, limiting losses in revenue to 1.6 percent over the year. Romtelecom's total revenues amounted to EUR 609.5 million in 2013.
The growth in the last quarter was spurred by solid evolution in ICT systems and wholesale, according to a press release from OTE, Romtelecom's major shareholder.
EBITDA profit (before taxes, interest rates, liquidation and payments) grew by 21.1 percent in the fourth quarter to EUR 49.2 million as a result of cutting expenses and investments in TV content.
The company is growing through TV and Internet while its fixed telephone client base is shrinking.
"Revenue from business clients grew, primarily through big IT projects for new clients in the public and private sectors, which implied both equipment sales and rendering services. Furthermore, Romtelecom recorded a powerful revenue growth in wholesale given the rising traffic in the network", according to the OTE release.
TV and Internet revenue increased by 7 percent, 7.4 percent respectively. Voice services dropped 15.5 percent. Wholesale revenue increased 31.1 percent in the last three months of 2013.
The number of clients for Romtelecom's Internet broadband service increased 4.5 percent to 1.249 million and the TV clientbase extended by 7 percent to 1.355 million. The number of people still using Romtelecom fixed-telephone services dropped 3.3 percent to 2.252 million.