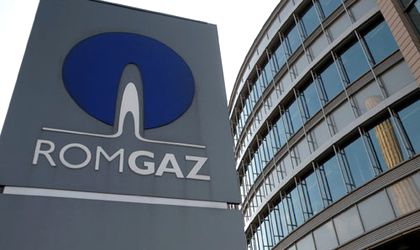 Romania's state-run natural gas producer Romgaz (SNG.RO) Thursday reported a 16.8% drop in its 2013 net profit, hit by higher depreciation costs and a special income tax introduced by the local government earlier in the year.
Turnover increased 1.5 percent on the year, to RON 3.89 billion (EUR 881.2 million) although internal and imported gaz quantities reduced.
The company registered a RON 3.83 billion turnover in 2012 and a RON 1.12 billion profit.
"Although the price of gas produced internally went up 15 percent compared to the delivery price of the previous year, the company's turnover went up only 1.5 percent, due to smaller quantities of gas produced internally and imported. The import reduction is due to lower demand on the market and the ANRE order nr. 24/2013 (…) that gives producers the freedom to not deliver mixed internal/imported gases", according to the report.
"The natural gas production was stabilized, the registered average outtake being marginally larger than in 2012. For 2011-2013 the annual production decline was zero, as a result of running repair and drilling projects. The rate of replacement for natural gas reserves was 70 percent", the press release adds.