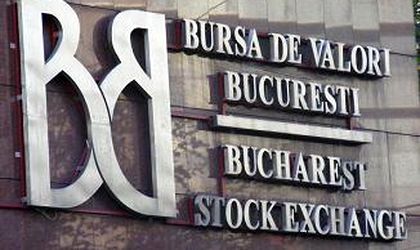 The power cords and electric wiring manufacture Romcab Targu Mures and the precast concrete manufacturer Prebet Aiud debut Monday, October 26, 2015, on Bucharest Stock Exchange (BVB) main market, company representatives announced.
The two companies were previously listed on the Rasdaq market, and they received on Friday, October 23, 2015, the transfer approval from the Bucharest Stock Exchange Board of Governors.
Romcab has a share capital of RON 23.4 million, divided into almost 9.4 million shares. The CEO of the company, Zoltan Prosszer, owns 69 percent of Romcab shares, while Morgan Stanley & Co. International has 9.5 percent.
The company had sales revenues of RON 661.7 million (EUR 149 million) in 2014, 42 percenthigher than the value registered in 2013. The profit increased by 19 percent, to RON 25.4 million (EUR 5.7 million).
In the last 12 months, investors on BVB traded Romcab shares of almost RON 10 million and the price of the shares rose by 48 percent. The last trade with Romcab shares was conducted at the price of RON 7.68 per share, value at which the market capitalization of the company is RON 72 million (EUR 16.2 million).
The precast concrete manufacturer Prebet comes on BVB main market with a market capitalization of almost RON 68 million (EUR 15.3 million), according to the last trading price on the Rasdaq market. Investors traded Prebet shares during the last 12 months for RON 184,000, and the price decreased by 17 percent.
Prebet registered in H1 2015 a turnover of RON 10.2 million (EUR 2.3 million), 36 percent higher year on year. The company's profit for the first six months of 2015 rose to RON 1 million (EUR 227,000).
Prebet has a share capital of RON 8.2 million, divided into 45.5 million shares. The chairman of the Board, Liviu Hagea, owns 31 percent of the company's shares, and the PAS Prebet Association has 15.41 percent.
Currently there are 83 companies listed on the main market of BVB with a market capitalization of RON 143.7 billion (EUR 32.4 billion).
October 22nd was the last day for trading on the Rasdaq market. Five companies have been admitted to transfer from Rasdaq to the BVB main market, and one more is waiting for approval.