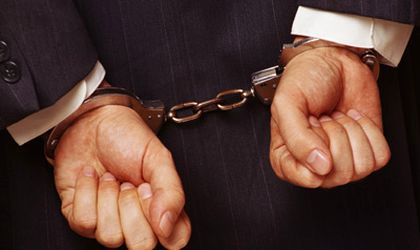 Global profiles of the fraudster contains KPMG International's analysis of 596 fraudsters member firms investigated between 2011 and 2013 with insights into the relationship between the attributes of fraudsters, their motivations and the environments in which they flourish.
KPMG International gathered data from fraud investigations conducted by KPMG member firms' forensic specialists in Europe, Middle East and Africa (EMA), the Americas, and Asia-Pacific regions between August 2011 and February 2013.
The survey examined 'white-collar' crime investigations conducted across the three regions where we were able to identify the perpetrator and could provide detailed contextual information on the crime.
The typical Romanian or Moldavian white-collar criminal is younger than the global average: between 26 and 35 years of age compared to 36-45 years. 46% of Romanian/Moldavian fraudsters are educated and have a bachelor's degree. In all cases, they did not work alone. In 77% of the frauds analyzed, the main motivation for these young, educated white-collar workers to get involved in frauds was greed.
Lots of Romanian fraudsters also like to flaunt their wealth. 39% of them drive expensive cars and wear expensive clothes, compared to 17% globally.
Frauds in the two countries were possible by involving CEO's or the board (31% compared to the global average of 28%). Most fraudsters in Romania consider themselves superior to other people (69% compared to 36% globally).
KPMG experts believe that a medium where "hierarchy is sacred is fertile ground for frauds committed at upper levels of management" and often these business leaders will involve their subordinates. Both Romania and Moldavia are countries where autocratic leadership is the norm.
Most frauds in Romania are discovered thanks to anonymous sources (54% compared to 19%), while globally 19% of frauds were discovered thanks to formal procedures, which was not the case for any of the white collar crimes investigated in Romania and Moldavia.
Sales and marketing are the domains that present the highest risks for fraudulent activities.
"In fields such as these it is not uncommon for managers that rely on financial results to find ways to play with the system", the report specifies and it underlines that at a global level "inner procedures were the main factor that led to frauds being discovered".