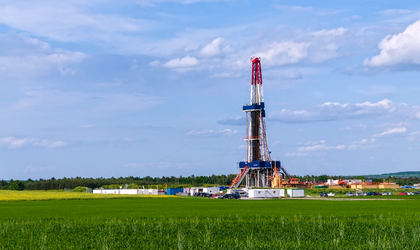 Romania's biggest gas producer Romgaz does not plan to tap shale gas exploration in the next few years, adding there are many investments still possible in the field, it told the Reuters East European Investment Summit.
"We always stressed our base activity is conventional exploration, there are many things to do here, on the other hand as a perspective, it would be good to find out (the country's) non-conventional potential," Virgil Metea, Romgaz general director, said.
"Let's say in the medium term, up to five years, we do not plan shale gas (exploration). This is our current stance," he concluded.
Earlier in the year, Chevron Corp, US oil corporation, said it would not implement shale gas exploration in Romania, stating the Black Sea did not present favourable investment options.
Metea said Romgaz has an overall gas production potential of about 5.6 billion cubic metres this year, when the company plans to invest RON 1.3 billion lei (EUR 294 million) from its own resources. More than half of it is earmarked for exploration work and it represents a 22 percent increase from 2014. This will be the minimum investment threshold per year in the coming years, the company says.
Metea said Romgaz's investment plans in exploration have been hindered because of opposition from local who "suspect we're searching for shale gas".
The company does not plan to resort to foreign capital markets for now, Metea said, adding that no Eurobond issuance plans are on the cards in the next 2-3 years.
Romgaz reported a net profit of RON 767 million (EUR 173.5 million) for the first semester of 2015, down 12 percent year on year and registered a 6 percent drop in demand for its natural gas due in part to a slump in output in the agro-chemical sector.
Romania, the least reliant state in the region on gas imports, bought 3 percent of its gas needs from Russia this year, when internal consumption dropped overall with some chemical plants cutting output.
Metea said falling oil prices have prompted Romgaz to postpone its planned exploration drilling of wells in Slovakia this year on a licence 25 percent owned by Romgaz.
Natalia Martian