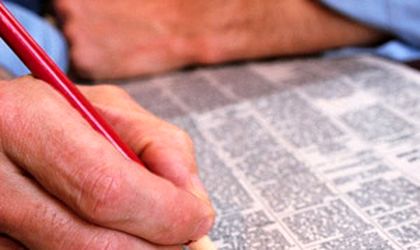 The seasonally adjusted unemployment rate in Romania fell by 0.9 percent to 6.7 percent in November 2012 from the same period of last year and lost 0.2 percent against the previous month, being the fifth lowest in Europe, according to the National Statistics Institute (INS).
Romania had 674,000 unemployed aged between 15 and 75 in November. Romanians aged 25-74 (adults) represented 72.6 percent of the jobless. In this category, the unemployment was 5.3 percent. It stood at 5.7 percent for males and 4.7 percent for females.
The youth unemployment rate slightly fell to 23 percent in September 2012 from November 2011, according to Eurostat.
Meanwhile, the unemployment rate in the Euro zone reached a record high of 11.8 percent in November, with more than 26 million jobless in the EU 27. Out of his, 5.8 million were young persons under 25.  The EU 27 unemployment rate reached 10.7 percent.
The highest unemployment rates were in Spain, Greece and Portugal at 26.6 percent, 26 percent and 16.3 percent. The lowest were in Austria, Luxembourg and Germany at 4.5 percent, 5.1 percent and 5.4 percent.
Erste Group forecasts an unemployment rate of 7.3 percent in Romania this year, further dropping to 7.2 percent in 2014.
Ovidiu Posirca