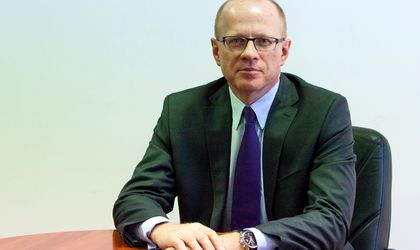 After a pause during 2015, Romania's privatization program could be restarted with Salrom's listing on the Bucharest Stock Exchange (BVB), according to Ludwik Sobolewski, BVB's general director, as cited by Agerpres.
The most likely candidate to come on the stock market is the salt producer Salrom, while energy producer Hidroelectrica's listing is a peripheral possibility, more likely to take place in 2017, said the head of BVB. According to Sobolewski, there is a 10 percent chance for Hidroelectrica to launch its IPO this year.
"We expect the resumption of privatizations. 2015 passed without any significant privatization, but it is important for Romania to continue with this process because we need big companies in the market," the BVB representative said.
During previous years, the government listed on the stock exchange Romgaz, Electrica and Nuclearelectrica. In 2015, potential candidates for privatization were identified, such as the airports in Bucharest and Constanta, but the privatization process stagnates.
Fondul Proprietatea (FP), which owns minority stakes in Hidroelectrica and Salrom and supports the listings and is unhappy with the delay.
Hidroelectrica first entered insolvency in 2012, exited in 2013 and has once more become insolvent in February 2014 after the exit was contested. "There is a chance it could be listed this year, but it is most probable the process will take place next year. It would be extremely important for the market," Sobolewski commented.
In 2015 there were 5 IPOs registered on Bucharest Stock Exchange's AeRO market, according to PwC's IPO Watch. The total value of these IPOs was smaller than the values registered in 2014, when Electrica's IPO rose to EUR 444 million.
The head of BVB added that by fall or even earlier, the Bucharest Stock Exchange is "quite likely" to join SEE Link, a regional platform for the trading of securities on stock exchanges in Southeast Europe.
The European Bank for Reconstruction and Development (EBRD), which holds a 4.99 percent stake in BVB, has awarded a grant of EUR 540,000 to support the launch of SEE Link, whose founding members are the stock exchanges from Bulgaria, Macedonia and Croatia.
Natalia Martian