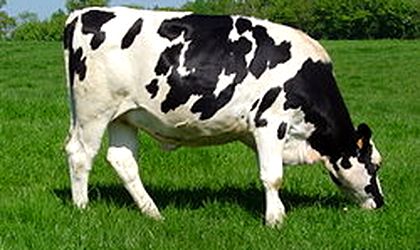 Romania's internal milk production decreased by 4.1 percent to a total of 523,304 tonnes while imports were up by 56.7 percent to 53,087 tonnes in the first 7 months of 2013 compared to the same period last year, according to data released today by the National Institute of Statistics. The dairy production increased, but this mostly because of higher milk imports.
In July 2013 compared to the previous month, Romania's domestic milk production was up by 0.4 percent (643 tonnes). Compared to July 2012, the domestic milk production increased by 4.4 percent but imports surged by 150 percent.
The figures refer to quantities reported by farms and milk collection centers.
Higher milk imports are worrying news for local farmers, especially when considering that starting January 2014, all Romanian dairy farms and dairy processors have to produce and process only EU quality/safety-compliant milk, and non-compliant milk can be used only for own on-farm use. Although the initial deadline has been extended, many says that the local farming sector is still not ready for this change.
The Romanian dairy farming sector remains very fragmented. There were some 780,000 dairy farms in Romania at the end of 2012, but out of this, a whopping 85 percent were backyard family farms with between one and three cows. Most of these small farms lack the financial means to invest in the equipment required to produce EU quality/safety-compliant milk.
Simona Bazavan