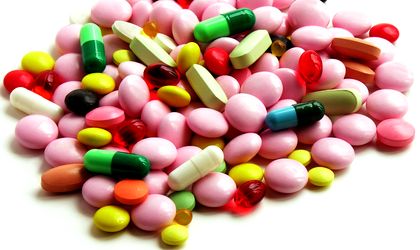 Eugen Nicolaescu, health minister, said on Thursday that the government will draw up by yearend new legislation that changes the clawback taxation mechanism for generic drugs , in an effort to promote their usage in the face of a tight budget.
Under current legislation, producers of generics and innovative drugs are treated the same on the payment of the clawback. Players in the generics industry warn this could force them to give up the production of cheaper drugs, below RON 30 (EUR 7), hindering patients' access to affordable treatments.
"Starting next year in the framework with the CNAS (e.n. the healthcare insurance body) there will be a mandatory notice of the formula so the patient can see the reference price, which in most cases is a generic drug. Thus, the patient will know to opt for that drug that he or she can acquire," said Nicolaescu, during the International Health Forum 2013.
Dragos Damian, president of the Association of Generic Medicine Producers from Romania (APMGR), called for the use of the production price in the computation of the clawback. He added that the amount of clawback paid by generic producers should be capped.
Damian commented that CNAS' budget for reimbursed drugs has been "artificially" lowered since 2011, forcing producers to fill the gap through the clawback. The budget fell from RON 6.5 billion in 2010 to RON 5.4 billion in 2011 (close over EUR 1 billion).
"There are few countries in Europe where the clawback is applied to generics," said Victor Mendonac, head of pharmaceutical policy at the European Generics Association.
A study by APMGR and the professional services firm KPMG concluded that Romania could save up to EUR 100 million in healthcare costs each year by increasing share of generics in total prescriptions to 80 percent.
"In Romania there is a trend against (e.n the prescription of) generics," said KPMG director Maria Elisei.
According to APMGR data, sales of generics, which are cheaper drugs with expired patents, amount to EUR 650 million, accounting for 30 percent of the pharma market.
Ovidiu Posirca