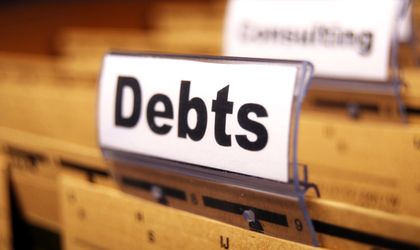 In 2015 there were non-performing loan (NPL) portfolios worth in excess of EUR 5 billion sold on the Romanian market, a KPMG's European Debt Sales Report shows. Though the year was slow to begin, with a number of major deals failing, the year-end brought positive signs, with noteworthy deals closing.
"BCR sold EUR 1.2 billion in bad loans held by corporate clients and SMEs to a consortium formed of Deutsche Bank, APS and IFC while UniCredit sold a Euro 400 million portfolio to Kredyt Inkaso. Other deals are on the way to being finalised and signed in the first quarter of 2016," stated Razvan Nan, associate director, deal advisory, KPMG Romania.
The market had been at a halt after 2013, when a major deal signed by the Royal Bank of Scotland (RBS) came through, the bank selling a secured non-performing loan portfolio of approximately EUR 100 million, according to Speranta Munteanu, partner, deal advisory with KPMG Romania.
"In 2015, however, we saw a noteworthy rise in deals, with portfolio transactions worth in excess of EUR 1.6 billion signed close to year-end," KPMG's representative added.
Across Europe debt sales topped EUR 100 billion for the first time since 2008. Britain accounted for 37 percent of completed loan portfolio transactions in 2015, says KPMG, while other 'hot spots' included Ireland, Spain and Italy.
Investor interest in buying the continent's loan portfolios remains strong with a pipeline of over EUR 32 billion in ongoing transactions so far this year. The report notes that the pace of this activity is likely to persist into 2017 as so-called 'bad banks' continue to wind down their loan portfolios, particularly in the UK and Ireland.
The largest single deal in 2015 was UK Asset Resolution's EUR 18 billion sale of the Project Granite loan portfolio to Cerberus Capital Management. These loans, acquired from the nationalised Northern Rock bank, accounted for almost half the UK's EUR 39 billion of completed transactions.
KPMG is a global network of professional firms providing audit, tax and advisory services. It operates in 155 countries and has 174,000 professionals working in member firms around the world. In Romania and Moldova, it operates from six offices located in Bucharest, Cluj-Napoca, Constanta, Iasi, Timisoara and Chisinau.
Natalia Martian