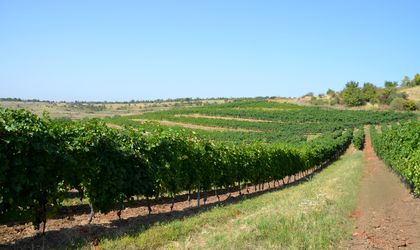 As Romanian wine consumers are becoming more sophisticated and knowledgeable they are also becoming more interested in wine tourism, say local wine producers.  "This year we have had for the first time ever requests coming from travel agencies that want to organize wine tastings in our winery," Mihaela Tyrel de Poix, CEO of Romanian wine producer SERVE told BR.
SERVE was set up in 1993, making it the first privately owned winemaker in Romania after 1990. Today it owns some 110 hectares of vineyard in Ceptura, Dealu Mare, and produces approximately 800,000 bottles of wine each year.
If up until now the wine tastings held in the winery were organized by the company to promote its wines, starting this year SERVE has started getting outside requests. "We have already welcomed several groups of foreign tourists. We have also had local tourists. People are starting to get bored in the big cities where it is obvious that they have limited options for entertainment. They also want to experience something different to conventional tourism. They want to spend time in nature and a winery offers that," explained de Poix.
This niche market is only now starting to shape up but SERVE's owner is confident it will develop and grow over the following years. And promoting Romanian wines to local and foreign consumers would help both the wine and the travel industry, she stressed. "I believe, and I know I am not the only one, that wines and winemaking should become a priority for Romania. The export of wine alongside promoting Romania as a tourist destination would help a lot to improve Romania's image," she said.
Winemaking and tourism always go well together and de Poix is planning a side investment in a tourist facility in Ceptura after starting to get requests from travel agencies. "We have always loved to see the joy our guests experience when they visit our vineyards, the pleasure they have when they taste our wines and they pair them with good food. It is really the ideal combination. It would be a shame not to invest in this connected business," added de Poix.
Visits at the SERVE vineyards and winery in Dealu Mare can be organized in groups of between 10 and 35 persons from Monday to Friday between 10:00 and 17:00 but also during weekends by appointment. Prices vary between RON 40 and RON 100 (approximately EUR 9 and EUR 23) per person. Visits to the winery are also becoming a popular alternative to corporate events such as team-buildings, according to company representatives.
Simona Bazavan