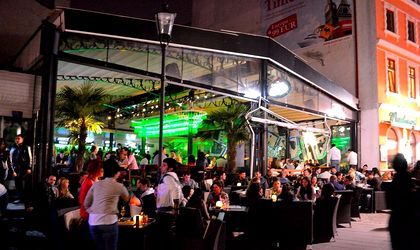 Fewer Romanian young people spend their money offline, at terraces, bars and clubs, concerts, but the decrease can be noticed also in online (only 27 percent of the young people shopped online compared to 31 percent the previous year), reads the research report "Youth Index Romania – Trends in activities, preferences and consumption – 2014/2015 vs. 2013/2014, conducted by Youth Monitor platform and supported by SMARK Research.
Youth travel less within the borders of Romania, but with a monthly frequency, they do less sport, but it remains a certain stability in the incidence of medical checks.
Fast food restaurants mark a slightly ascending trend among young people, with an incidence of 67 percent in 2014/2015.
Also, 21 percent of the young people shop online from Romanian stores, down 26 percent in 2013-2104. Only 5 percent of the young people shop online from stores abroad, similar as the previous year.
The majority of the young people buy clothes online. Although decreasing by 10 percent, this category maintains a considerable distance toward Electronics category, which reaches an incidence of 5 percent (from 7 percent in 2013-2014). The same downtrend is registered also in the case of IT products and mobile phones.
Mobile Internet reaches 84 percent as incidence of use, up from 74 percent. A slight increase was registered also online banking services.
Another study, conducted by IMAS International, shows that young people aged 14-25 years old in Romania spend in average EUR 33 a month on clothes, footwear and other related accessories, well above the average of other countries in Eastern and Central Europe, being overcome only the Austrians – EUR 57. Furthermore, Romania has, except for Austria, the largest number of young people aged 17-19 years old who own a smartphone.
Staff