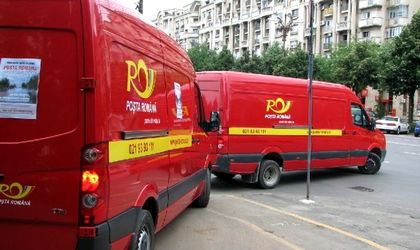 The privatization process of the Romanian Post was prolonged until June 30, 2014.
Thus, the deadline for submitting preliminary offers for the privatization of the Romanian Post, which will allow the Romanian state to find an investor to take over a 51 percent stake in the company, was prolonged at the request of a European post administration that has purchased the privatization file, according to the Ministry for Information Society.
The European post administration was the only interested entity in the privatization file so far, but other five investment companies in Europe and North America have requested preliminary meetings on this subject, according to Hotnews.ro.
"The Romanian Post privatization process is in full swing. There are currently the premises for a successful privatization since an important European postal administration has recently bought the privatization file of the company. Since the documentation is complex, and we are dealing with an important decision and a major transaction, a demand for the prolongation of the term for submitting preliminary offers was submitted.  The consultant together with the privatization team are having talks together with other potential investors and we are confident in the positive signals on the market. We are actively working on finalizing discussions with the European Commission regarding the conversion of the company's debt in shares," said Communication Minister Razvan Cotovelea last week.
Earlier this month, the Romanian Post's new managing board voted on Tuesday evening to appoint Ludwik Sobolewski (BVB general director) as board president and to replace Ion Smeeianu from the head of the institution with Alexandru Petrescu.
Otilia Haraga