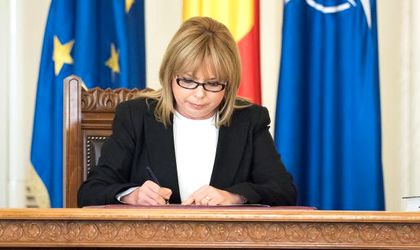 The Romanian Ministry of Finances has launched an online platform where all Romanian institutions must upload data regarding their revenues and expenses.
In the first stage, this applies only to public institutions. However, over the next four months, state companies will also fall under the same obligation, according to the Minister of Public Finances, Anca Dragu, quoted by Agerpres newswire.
"All budgetary institutions in Romania must upload on this platform information about the expenses and revenues that they have. In this way, each of us can have access to the budget of these entities, we can see all the corresponding indicators and sums," according to Dragu.
The platform was launched in order to increase transparency in the budgetary sector, improve the management of budgetary resources and introducing some fully automated tools for budget verification and control.
The platform will be implemented in two stages.
In the first stage, it will be possible to have access to detailed information about the revenues and expenses of each public institution, through an intuitive interface that is accessible to anyone via any computer or mobile device.
In the second stage, that will be completed within two months, the public will have access to information regarding the number and structure of public institutions, aggregated reports, the approved budget of the institutions, how much of the budget  is still available (signed contracts), as well as accounting reports, according to Agerpres.
Otilia Haraga