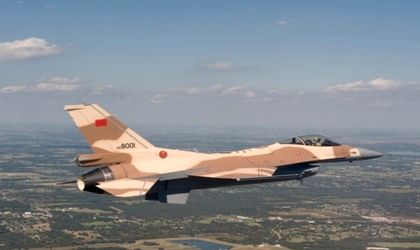 The government passed on Wednesday a draft bill for the acquisition of 12 old F-16 fighters from Portugal and the US that will be submitted to Parliament for final approval.
Romanian Ministry of Defense will spend EUR 628 million for the multirole fighters that will be used starting 2017, when the current fleet of MIG 21 Lancers will be grounded.
"These (e.n. F-16s) will be old planes, but modernized, with new engines, new avionics, new electrical system, with state of the art weapons, and the first fighters will be delivered starting 2015," said Mircea Dusa, the defense minister, quoted by hotnews.ro news portal. He added Romania was able to snap 12 fighters for the price of 9.

According to Dusa, Romania needs to modernize the airports in Fetesti and Campia Turzii to operate the newly acquired planes.
Romania and Portugal had to complete by June the negotiations regarding the acquisition of the old fighters. Romanian officials held talks with representatives of the US Government and of Portugal's Ministry of Defense.
Up to date, Lockheed Martin, a military and engineering company, has produced more than 4,500 F -16s. The US-based company says the plane is operated by 26 countries.
Ovidiu Posirca
Photo source: Lockheed Martin