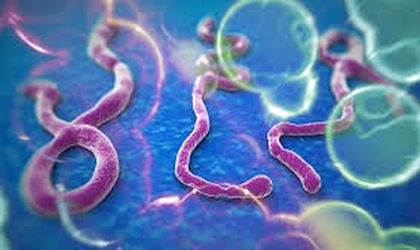 An Ebola suspect has been hospitalized in Romania, the health ministry said on Sunday.
A 51-year-old man, who had returned from Nigeria where he worked in an office, was hospitalized with severe dehydration, vomiting spells and high body temperature. He was transferred from the city of Ploiesti to a specialized clinic in Bucharest. Medics say his symptoms can indicate either Ebola or some other disease, like malaria. His family has been placed under quarantine.
"Given that the anamnesis revealed the patient has recently returned from Nigeria, the procedure for the patient's isolation and transfer in special safety conditions to Prof. Dr. Matei Bals Institute of Infectious Diseases was initiated. At this moment, the patient is suspected of viral infection, but the etiological diagnosis is not known yet," the ministry said.
On Friday, the World Health Organization announced the Ebola outbreak in West Africa an emergency situation of international importance. Nigeria, the latest country to be affected with seven Ebola cases and two deaths, declared a state of emergency the same day. It was the third country to announce emergency situation after Liberia and Sierra Leone.
On Sunday night Adrian Streinu-Cercel, manager of Matei Bals institute in Ploiesti, announced that medics are "99 percent sure" that the man hospitalized wasn't infected with the Ebola virus.
"We're getting farther and farther away from the possibility of Ebola, reaching 99 percent certainty, but there are other possible infections. (…) The pacient is conscious" the doctor said.
Streinu-Cercel added that the patient is no longer contagious and in his case there were two "consecutive diseases" and the simptoms of the second affliction raised the Ebola suspicions.
"There isn't any kind of threat for the people the patient has come in contact with", Streinu-Cercel added.
The virus has killed 961 people as of August 6, and the number of infected stands at 1,779 infected, according to WHO. The virus has killed four people in Guinea, where the outbreak originated, 12 in Sierra Leone and 12 in Liberia.