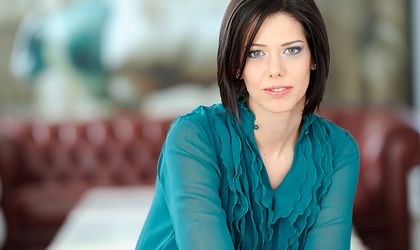 The local media market has endured drastic changes, budget cuts and shock new laws, but is managing to fight back. Still dominated by TV, the advertising landscape is evolving thanks to new approaches from agencies and the growing role of digital. Although the sector is once again drawing near to EUR 330 million, players canvassed by BR were divided over whether the industry has exited the crisis.
By Romanita Oprea
Recently, The Group launched another media agency, Prometheus. The company says it is seizing an opportunity on the market, trying to find an undeveloped media niche. Prometheus officials describe it as the first agency specialized in programmatic media and marketing analytics in Romania and the only one to offer complete programmatic solutions though its own technology and instruments. They add that it is also the first Romanian agency to sign a contract with Google for access to the search engine's exclusive platform and instruments.
"Programmatic planning and buying activity and marketing analytics capability, although used notionally on a larger scale, are fully understood and applied by few specialists," said Dan Balotescu, managing partner at affiliated agency Media Investment. "The results will efficiently reshape relations between brands and consumers over the internet, spell good news for 'live' and active websites, plus publishers, bloggers and owners of relevant content, and contribute to the increased efficiency of brands' investments in communication. Media Investment's clients will benefit directly from the expertise now offered by Prometheus."
According to the agency's representatives, programmatic media is professionals' latest tool in promoting brands in an effective, complex, customized and efficient manner, with the help of data and technology.
Prometheus has a team of seven people specialized in programmatic media and marketing analytics. "Our colleagues from Media Investment were already offering this kind of service to clients but we realized in the meantime that programmatic media activity is specialized and much more sophisticated that one simple division in traditional media agency can offer. Currently, we alone own the complete package: instruments, technology, data, analytic capabilities and access to Google's programmatic platform in Romania," added Cecilia Tanasoiu, managing director at Prometheus.
In terms of what the agency offers that Media Investment was not doing already, Tanasoiu outlines that three features form the complete programmatic ecosystem: access to all the adtech stack, world-class tools and platforms; the data they collect from multiple points and manage wisely; and expertise. Moreover, programmatic enhances traditional media by working with it.
"We have cross-functional teams and capabilities and we deliver performance based on that. The market has reached a certain level of understanding and expertise required to embrace and apply this new layer of technology above its day-to-day work," added Tanasoiu.
The media agency is targeting any type of audience, at scale, on any device, at any time. It describes its potential clients as smart, focused on results and successful.
"For us, the internet is another dimension of focus, interaction, communication and existence, including commercial, for people and brands. Our clients were expecting us, as always, to outrun the future. The launch of an agency specialized in programmatic media requires a sizable investment and we are happy we were able to do it," commented Zoltan Szigeti, president of The Group.
TV still king as players split over end of crisis
With a media market still dominated by TV, which specialists agree is not likely to change significantly over the coming years, Romanians are not in line with international media investments trends, say industry players. Overall media investment has been relatively constant over the past five years and pundits expect it to remain so in 2015, with digital the only field increasing in share and total value. Digital is tipped to gain share against TV, but not at the rate market players would like to see. Mobile media investments still lag far behind.
Highly professionalized and semi-conscious of its power, according to Cezar Batog, managing director at Optimedia, the industry is starting to revive. As evidence, he points to new product/service categories that are appearing both on TV and digital.
The industry is shifting to make room for businesses that respond to consumer needs in terms of utility (online businesses, e-commerce, classified) and price (retail). "The barrier of having a minimum budget to communicate in a certain category is fading away with the emergence of performance marketing. Every budget pays off if it brings results. I see it as a very good sign and I feel the media space is fermenting with new ideas and opportunities, mainly the digital space," said Oana Petroff, CEO at Mindshare Romania.
Others agree that the worst is over. "After the impact of the crisis in 2009, we faced the impact of the OUG in 2013. We are now undergoing reconstruction. The media market is on a positive trend: for the last two years in a row there have been slight increases of 2-3 percent. So we are optimistic that the market is recovering after the decline of 2009-2012," said Alexandra Olteanu, managing director at Initiative.
But there is still some recovering to do, caution some industry players. "I would mention a paradox: on one hand, the market is still struggling with the effect of years of decline in ad spend, but on the other, it is ready to take on the challenge of digital development. At Zenith, the key is the fact that our expertise has become broader. Media is not just about scale, but about more-than-media, and diversified services go hand-in-hand with our core planning and buying. Despite being somewhat technologically behind, we embrace all international movements in terms of media process, agency-client relationships, new channels, new services and product development," said Maria Tudor, CEO of Zenith Romania.
Paradox seems to be the key word for the media, agrees Alexandra Iavorschi (photo). "On one hand, it's a small media market. To put things into perspective, the billings of the biggest media agency in Poland (as reported in RECMA, the annual report on the media agency industry at global level) are higher than the entire Romanian media market (official estimates). And this already small market has effectively halved in the last six years. On the other hand, it is an extremely innovative, change-embracing and future-facing industry, standing proud in terms of capabilities among the biggest markets," said the managing director of Starcom MediaVest Group.
The view is echoed by Maria Tudor, who considers the local market internationally competitive in terms of the level of expertise.
Players see both good and bad signs for the future. "Ad spend was finally on track to increase in the second half of 2014 and I believe we had a positive 2014 for the Romanian market; we also forecast a small increase in 2015, of up to 5 percent," said Carmen Lixandru, managing director at MediaCom Romania.
Unfortunately, the latest news from the biggest worldwide clients is not so good and the Romanian market will definitely be hit by this sooner or later. "The largest advertisers wants to spend less on marketing; they are looking to cut expenses where they can from media budgets and agency fees to production costs. They want efficiency. Clients have been putting pressure not only on their media suppliers but also on advertising and media companies and I do not foresee a much better situation this year," Lixandru added.
But others take a more optimistic view. "In terms of traditional media, the Romanian market is established and well developed. We have access to syndicated data for the main media and after 25 years of advertising we can be proud of talented and skilled professionals at all levels. The programmatic media in Romania has recently accelerated in its development, raising our hope that this new way of programmatic planning and buying will soon become appropriately professional as well," said Balotescu.
Many agree that television will continue to dominate the sector, despite having stagnated of late. "In the official estimates, TV still holds the 'lion's share', at about 60-65 percent of total advertising budgets, with a flattish evolution in the past five-six years. The medium growing year on year – and significantly so – is digital, which we expect to grow this year too. Also, we must take into account that the industry monitoring tools currently available do not capture all digital budgets (we are talking especially about budgets allocated to the two big international players, Google and Facebook), so the share of digital is significantly higher than that shown in many market estimates," commented Iavorschi.
Lixandru added thatthe media split will continue, with TV getting the major share of advertising in Romania (more than 65 percent) and continuing to dominate the media landscape, but with a shift from traditional TV viewing to multiple screens. "Internet advertising is the only medium growing year by year and I expect an increase of 15 percent in 2015, as improving digital ad technology makes internet advertising cheaper and more effective. Newspapers and magazines are in decline – unfortunately for the big publishing houses, there is no real solution to this yet. Radio and outdoor will preserve their share and I see both among the most interesting opportunities for clients this year," she told BR.
In turn, Alexandra Olaru believes that the recession and the fast pace of technological advancement have gradually changed consumer lifestyles and purchasing habits, putting pressure on advertisers to reconsider the media mix in favor of digital channels and TV in order to maintain visibility before their customers.
According to Zenith data, the total amount of time individuals are spending consuming media is growing. Media is always on, anywhere and anytime, is accessible and diversified, and there's a large usage of a wider number of media channels than before. Digital media consumption is growing more quickly than other indicators, mostly because of technology and more digital avenues.
"The penetration of new mobile devices (for instance, smartphone penetration stood at 34 percent in 2014 versus 9.1 percent in 2011, and the number of connected devices per person grew to 1.7 in 2014 from 1 in 2012) is rising, also because of the constant growth in internet connections (with telecom providers pushing attractive offers for services and the quality of broadband connections available to consumers in Romania). Digital is everywhere," said Tudor.
As a result, specialists are expecting a significant increase in digital ad spend over the next five years. "We regularly publish agency estimations on ZenithOptimedia's AdForecast global product. Internet spending is estimated to reach at least 16 percent of ad expenditure by 2017 from 14 percent currently, with online display (including online video) driving the majority of digital investments," added the Zenith representative.
Agencies outline their 2014 and 2015 amid impact of OUG
And while The Group is consolidating its position on the Romanian market by adding more agencies to its portfolio (which currently includes Media Investment, OMD, House of Media and Prometheus) and celebrating ten years on the local market, other firms are also looking into joining forces and creating bigger and stronger companies.
"2014 was an excellent year for Mindshare. Not in terms of billings, which decreased after the OUG, but in terms of innovation. We started ahead of the market, launching two new products in growing digital areas: programmatic buying and video: Xaxis, the GroupM programmatic buying platform, and mVideo, the video delivery platform across the web. Developing new products in data analytics and extending our services to database marketing automation were also in focus, to make it easier for our clients to leverage the large flow of data that can be captured while advertising. We were the most awarded media agency at Effie 2014 and won two ADC awards," said Petroff.
As for Initiative, in 2014 the agency maintained its top three position on the market and won Effie awards, and is now working on integrating market trends such as mobile and programmatic media. It has also just started Cadreon, a programmatic hub working out of Budapest, for countries in the CEE region.
Zenith officials are also happy with their agency's performance in both the tough and easier times, which market data put among the top three, as well as its turnover. "New skills and talents have joined the agency. We have launched new divisions and products on three pillars: data, digital (including performance) and content," said Tudor. "We are probably ahead of the market in terms of business initiatives and we have continued to invest. We have gained new clients and fought off attempts to poach some of our existing ones. We are proud of our clients and the longevity of our relationships."
In 2014, Zenith was integrated into Publicis Groupe (having become its majority shareholder at the end of 2013).
However, 2014 was a difficult year for many, for example Mediacom, mostly because of the effects of OUG 25/2013. "The second half of 2013 was quite chaotic and the problems continued in 2014 as well," said Lixandru. "The period brought a lot of pitches on the media market, people working harder to implement media campaigns, legal issues that were sometimes impossible to solve and so on. We closed the last year well, but it was pretty hard."
Industry players complain that the effects of the law change are still showing and IAA Romania was forced to restate its position and ask the prime minister to change the legislation, before its consequences become too drastic.
"A law like OUG 25 sent the advertising market back to the Stone Age. This effect is so strong that not even IAA can shift it. For all the players in the market (including agencies, clients and stations) the effects of OUG 25 are: bureaucracy, unnecessary work and uncertainty," bemoaned Balotescu.
All agencies in the market complained of feeling the adverse effects: cash-flow was immediately hit, as the ordinance changed the flow of TV campaign invoicing from TV channels directly to the advertiser. Additionally, it brought tonnes of bureaucracy and diverted a lot of agencies' resources to contractual and legal work – invoicing checks, corrections and so on.
"Explaining this market, particularity to any international ad player (including our group, any advertiser or media vendor) is so difficult. As the time passes, we still do not see a benefit for any player or the market overall. We, at Zenith, managed to adapt swiftly solved the majority of issues and moved on, but the pain remains," said Tudor.
Other players are of the same view. "There were four months of confusion right after the OUG, everything was postponed and most TV campaigns were put on standby. There were clients who couldn't sign any contract due to legal limitations, payments were also postponed and the consequences for TV channels' cash-flow were severe," complained Lixandru. "We were somewhere in the middle, trying to solve the legal problems between our clients and the suppliers. At the same time, we continued doing all the other jobs a media agency usually does for its clients. Unfortunately, nothing has changed so far, but I hope the recently submitted complaint will eventually bring a practical solution to our problems."
Agencies are hoping for a change in the near future, as the law managed to harm their image, trying, Oana Petroff believes, to diminish their role and contribution as advertising consultants. "It was a brutal intervention in a private economic environment that barely had a precedent," concluded Petroff.
Alexandra Iavorschi, however, sees some positive effects: first and foremost, a strong re-confirmation of the partnership, trust and valued relationship between clients and agencies. "Another significant effect, given the abrupt cessation of a well established remuneration- and revenue-generating framework, was a shift of paradigm from purely 'buyers' of media space to sophisticated consultants across the paid, own and earned media ecosystem, a rapid build-up of capabilities and knowhow related to digital media, and a profound revamp of the traditional scope of work," noted the Starcom MediaVest Group representative.
Still in crisis mode
When it comes to post-crisis green shoots, Maria Tudor believes that there are signs of hope. But the industry still depends greatly upon the state of economy. "The business community sounds positive, but we are cautious. The ad market, for whatever reason, has reversed the trend, but it is not yet sustainable and not strong enough to say that crisis is over. Recovery takes a while and is fragile," added Tudor.
Alexandra Iavorschi is not optimistic, believing that the crisis has not yet passed – and to some extent may never. "Many of the traditional media clients – especially FMCG – are still at the very beginning of their recovery, after years of double-digit decreases. They are still and will remain cautious about advertising investments until the market is back on a healthy growth curve. Even when we have technically, officially, exited the crisis, some behavioral patterns will survive – ideally the healthy ones, like the focus on return on investments, accountability and measurement," said Iavorschi.
Others concur that the tough times are not over yet. "There are some categories that have grown in Romania in recent years (pharma, retail, telecom, financial/banking) but this was not enough to set a clear trend. When you have only a 4 or 5 percent overall increase after a dramatic decline, you cannot say the crisis is over," agreed Lixandru of MediaCom Romania.
Furthermore, the invested budgets are relatively small compared to neighboring markets, and everything seems to be on hold. "Until the paradigm changes, we can't say that we're out of the woods. The crisis has become a vicious circle – there are no advertising budgets due to the lack of sales, and there are no sales because we don't promote our products enough," concluded Cezar Batog of Optimedia.
But Dan Balotescu sees things very differently – as a correction. He argues that the media industry has been out of the crisis since 2009. "The crisis was more of a shock that brought the market to its new current value. The past five years of stability, with only single-digit variations, are an indication that any perception of a 'crisis' is unfounded and the 50 percent decrease from 2008 only took it to its true value. It will take real effort and added value to accelerate this growth significantly," said Balotescu.
Agencies focus on reinvention
Players argue that the industry has to change itself to make it work. "It's about demand and supply, in multiples areas. Good or bad, we have the industry we all – agencies, media, advertisers – deserve. And there are many good aspects and some positive developments (for example, all the ad spend monitoring initiatives). We can and have to contribute to make it better, each of us. And, hopefully, the power of positive example will prevail. But nobody should artificially change it or regulate it either (no OUGs or external forces or bodies) without understanding the mechanism (which is globally valid) and working with industry members and representative bodies," said the Zenith representative.
The idea of industry rebirth is shared by Carmen Lixandru. The managing director says she would change many aspects of the industry, from pitching rules to data access, and transparency to advertising regulations. For her, most important of all is the need for advertising companies of all sizes to reinvent themselves (not only their systems, but also their structure and services) to keep up with the enormous changes that have already come in the media, marketing and communication.
"We all need to be faster, smarter, to understand the culture and context and to adapt our companies to an era of new technologies, social interaction and devices. Talking specifically about media agencies, I see one problem that will definitely affect everyone: transformation of the planning process. The introduction of programmatic bidding and the instant 'trade desk' in digital will clearly affect the quality of media planning and, in general, will replace any notion of original thinking and creativity in media strategies and tactics. Under client pressure for cost efficiency, media agencies will try to justify their existences based on likes, hits, clicks, shares, viral this and viral that, no matter the 'content' or brand message. This is something that we need to have in mind and try to avoid," argued Lixandru.
In the eyes of Alexandra Iavorschi, media agencies are uniquely positioned in the ecosystem of communication agencies, due to their technological capabilities, which offer access to big data and the capacity to extract valuable insights from these data. She is a firm believer in the saying "Big data tell big stories", which she thinks will become increasingly and exponentially relevant. "I wish that the media industry recognized this unique positioning and that it was fully 'exploited' – by other agencies and clients alike – in accessing these almost inexhaustible resources. I think that the first agencies that can monetize these resources and the first clients that recognize this immense potential will be the winners in the near future," said the Starcom MediaVest representative.
Cezar Batog had a more pragmatic view: he wants to change the remuneration model, arguing that the current one is old and does not correspond with media development.
"I would change the way the industry acts as a voice. The Romanian Advertising Industry should regain the respect and significance it deserves for a healthy business environment," argued Balotescu.
The future – digital fuses everything
In a market estimated in 2015 at around EUR 300-330 million, the media is going through an exciting development stage, driven by technology. "The faster the industry develops, the faster we should integrate and gain expertise with the right technology, at the right time and use it in the right way, together with our media knowledge and expertise," commented Balotescu.
According to Zenith Adforecast, ad expenditure will reach EUR 306 million by the end of 2015, marking moderate growth of 1.9 percent on last year, following forecast 2014 growth of 3.6 percent versus 2013, the first upswing since 2008.
As in all communication industries, the business model is changing, say industry professionals. And the change is everywhere: industry structure, players and relations between the players. "We can no longer speak about TV, press, radio and outdoor. Digital fuses everything. A project with a magazine title will include the magazine itself but also its digital assets, site or social. That's not press anymore. The media industry will be different," said Tudor.
Others think companies' roles will change. "I think media agencies will evolve to play a more strategic role, as integrators, the facilitators of a collaborative dialogue between all specialized agencies and client, in a new way of working. And that's because of data becoming more available and more important and because of our power to analyze and leverage all data across the planning process and feed back the insights and lessons. I'm sure that whether or not we manage to change the media industry to more innovative models from within, it will definitely change from outside, from consumer/client demand. We'd better lead the change," said Petroff.
"A consistently growing market, by 3-5 percent year on year, would help us make more investments and develop important areas such as tools and research for digital," added Olteanu.
Advertisers believe they need new tools in order to be properly equipped in today's communication world. And as Oana Petroff argues, this is about being open and developing the agility to evaluate opportunities more quickly, to plan activities based on real-time target insights. Specific channel and shopping behaviors, cultural events of the moment, content and topics that spark conversation in social media are changing every day and becoming springboards for media creativity, part of the message. "Everything is visible today in terms of data, so fitting the right message to the medium can be done in more clever ways, by segmenting the audience and showing customized messages by interest and adapting communication to consumer behavior in a very direct way," concluded the Mindshare representative.