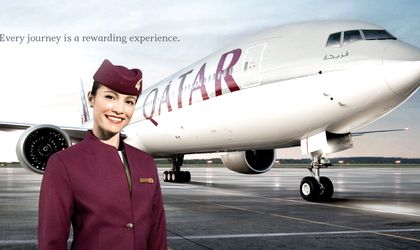 Qatar Airways has further strengthened its commitment to the Bucharest and Sofia routes by announcing an increase in flight frequency. The airline currently operates five times a week on the route and will add two additional frequencies commencing October 1, bringing the number of flights to seven per week.
With the addition of the two new frequencies, the route, which will be serviced by a Premium A320 aircraft will offer an additional 48 Business Class and 360 Economy Class seats per week, with an overall increase of 408 seats.
"Bucharest-Sofia has been an extremely popular route for those travelling to and from Europe. The additional two frequencies will help meet the demand the airline has for this particular route. Europe in particular, is an extremely popular destination for a number of our passengers, especially those in East Asia and we are pleased to be able to continue to offer more options to those looking to travel with us and enjoy our five-star service", Qatar Airways Group Chief Executive Officer, His Excellency Mr. Akbar Al Baker said.
Qatar Airways established its footprint in the Eastern European region with Bucharest, the Romanian capital being introduced to its network in January 2011. Popular destinations to and from Bucharest and Sofia include Tokyo, Shanghai, Seoul, Dubai, Melbourne, Singapore, Manila, Bangkok, Maldives, Nairobi, and Delhi.