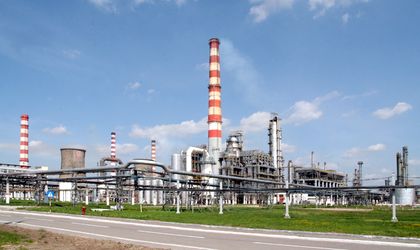 Prosecutors with the Ploiesti Appeal Court conducted searches on Thursday at Lukoil refinery headquarters in Ploiesti, in a tax evasion and money laundering file with damages estimated at EUR 230 million.
Sources close to the investigation have said that prosecutors are searching several offices and demanding accounting records to take into custody.
The prosecuting office of the Ploiesti Court of Appeals said in a statement emailed to Reuters that "a complex team" had undertaken searches of the offices of five companies controlled by Russia's second largest oil producer throughout the day.
Prosecutors said the offices raided included those of Lukoil Energy & Gas Romania SRL, Lukoil Lubricants East Europe, Agentia Lukom-A-Romania and TP Log Services SRL.
"In this case we are conducting inquiries over tax evasion and money laundering as part of the probe. At this stage of the penal process, the estimated loss was estimated at … 112 million euros from evasion and 118 million euros from money laundering".
Four police vans left Thursday afternoon the refinery HQ, after a six-hour search for documents in two office buildings, writes Mediafax.
A spokesman for the Romanian refinery said by telephone that the company "would not offer any comments before the lawyers (give) their point of view."
A spokesman for Lukoil in Moscow confirmed that Romanian prosecutors had conducted searches at the Petrotel refinery and said some accounting documents were taken away.
Lukoil Europe Holdings, part of Lukoil, owns 97.1 percent of the refinery, and the other shareholders own 2.89 percent of the shares.
The Lukoil refinery in Ploiesti posted a turnover of RON 5.51 billion in 2013, down 20.4 percent from RON 6.93 billion in 2012.