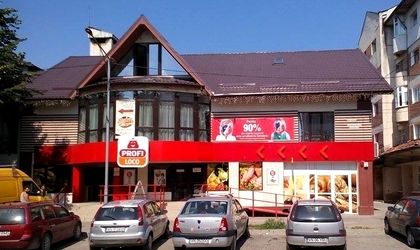 Profi announced the opening of 11 new stores under the "Loco" brand concept. All its new locations will be open in rural communities, thus expanding Profi's target range.
"We tested this extensively through our  experimental concept MINI stores and now we know how to show the most appropriate format for civilized trade that contributes to improving the lives of local people. We called this format LOCO," said Daniel Cirstea, general manager of Profi Rom Food.
The 11 stores are in Panticeu (Cluj), Aghiresu Fabrici (Cluj), Matca (Galati), Odobesti (Vrancea), Balan (Harghita), Tinca (Bihar), Segarcea (Dolj), Miercurea Nirajului (Mures), Lovrin (Timis), Gataia (Timis) and Anina (Caras Severin).
The company said the rural network would be expanded as it plans to reach 500 units by late 2016 and to continue its grow at a pace of at least 100 stores per year.
The offer in the Loco stores are adapted to the community's needs, differing from the urban stores. The new locations provide a number of tools, barrels, garden articles (hose, bucket, rope), textiles, cleaning and glassware, while a variety of products that locals normally produce in their own households, such as dairy, cheese, vegetables and fruit, will be more limited.
The stores will also host local producers of vegetables and fruits who want to sell their products there.
Each Loco point will hire between 11 and 15 people, adding to the already existing group of 8,000 employees across the whole network.
With 324 stores operating in 154 rural and urban areas in Romania and Bucharest, Profi now spans the greatest area in Romania.
The company posted a turnover of RON 1.9 billion and net profits of RON 27.3 million in 2014.
Last year the network funded projects that modernized part of Louis Turcanu Children's Hospital in Timisoara (an investment of over EUR 220,000). This year, the company launched a competition with prizes worth RON 1.15 million for the benefit of children, attended by 23 NGOs.
Natalia Martian