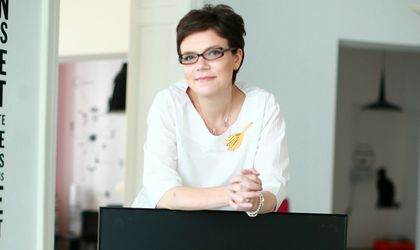 Alexandra Olaru is Philip Morris Romania's new corporate affairs director starting this month, leading the department in charge of developing and implementing communication strategy and corporate affairs, shows a company statement.
"Corporate affairs is a key position for our company and we are pleased that Alexandra joined us to coordinate the communication process of Philip Morris in Romania," said Steen Hjortholm, managing director Philip Morris in Romania. "Alexandra will help meet our goals through experience in corporate affairs, public relations, government relations and human resources, gained within reputable companies with excellent results over the years. I am confident that her knowledge and expertise will prove invaluable to strengthen the position of our company as a reliable partner in the long term, both for the authorities and for the business environment in Romania."
Prior to joining Philip Morris, Alexandra Olaru worked for large international companies, including Nestlé Romania, Unilever South Central Europe and McDonald's Romania, for which she developed the internal and external communication strategies and coordinated all public affairs activities.
With 18 years' experience in communications, Olaru was president of the International Advertising Association (IAA) between 2011 and 2013 and board member of the Romanian Advertising Council, the International Advertising Association and Romalimenta. The new Philip Morris Romania corporate affairs director graduated in 1996 from the faculty of International Economic Relations of the Academy for Economic Studies.
The appointment of Alexandra Olaru comes following the decision Sorana Mantho to start a career as an independent consultant.
In 1993, Philip Morris International opened an office in Bucharest and four years later it built a factory in Otopeni. The company employs approximately 900 people throughout the country and posted for 2014 a turnover of RON 165.9 million (EUR 37.45 million) and net profit of RON 20.7 million (EUR 4.67 million), according to doingbusines.ro.
Philip Morris International Inc. (PMI) tobacco manufacturer holds six of the top 15 brands including Marlboro. PMI products are sold in over 180 countries. In 2014, the company had a 15.6 percent share of the international cigarette market outside of the US, or 28.6 percent excluding China and the US.
Natalia Martian