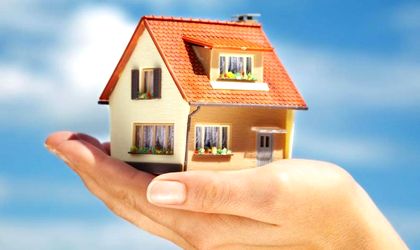 OTP Bank Romania has joined the Prima Casa program this year, being able to give out loans of up to RON 84 million, as per the ceiling granted by the National Fund for the Guarantee of Loans of SMEs (FNGCIMM), a bank statement shows.
The maximum amount of credit is the equivalent in RON of EUR 57,000 for completed housing units, or the equivalent in RON of EUR 66,500 for new homes built under permits issued after February 22, 2010. The bank accepts up to 3 co-borrowers and a wide range of incomes, which can be aggregated.
The minimum down payment is 5 percent and interest is composed of 3M ROBOR plus a fixed margin of 2 percent. The maximum degree of indebtedness is 60 percent and the repayment period can be up to 30 years.
OTP Bank Romania is a branch of Hungary's OTP Bank. The financial institution is active across Europe in Hungary, Romania, Montenegro, Croatia, Bulgaria, Russia, Ukraine, Slovakia and Serbia.
The Ministry of Finance has recently announced that banks have been allocated in full the total guarantee threshold for the 2016 Prima Casa program, RON 1.69 billion. The banks enrolled in the program this year are Alpha Bank, Creditcoop, Banca Romaneasca, Banca Transilvania, Bancpost, Leumi, BCR, BRD, CEC, Credit Agricole, Garanti, ING Bank, Intesa Sanpaolo, Marfin, OTP Bank, Piraeus Bank, Raiffeisen Bank and UniCredit Bank.
Natalia Martian