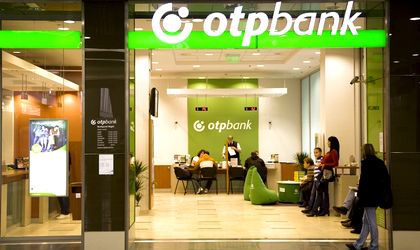 OTP Bank Romania posted a EUR 4.49 million after tax profit, showing a 91 percent q-o-q improvement, according to data released by OTP group. As a result, for the first nine months profits exceeded EUR 8.02 million in Romania, a 4 percent y-o-y increase.
Total revenues during nine months improved by 27 percent y-o-y, reaching EUR 71.19 million. However, operating expenses grew even faster (+61 percent), to EUR 50.39 million, moderating operating profit by 15 percent (EUR 20.77 million). The increase was a result of the acquisition related costs (around HUF 0.9 billion in 9M 2015) and the consolidation of the operating expenses of Banca Millennium (HUF 4.5 billion).
In the third quarter revenues reached HUF 7.3 billion (a 2 percent drop q-o-q, but a 21 percent y-o-y increase), while operating expenses reached HUF 5.36 billion. Consequently, operating profit dropped 28 percent y-o-y to HUF 1.95 billion.
In November 2015 OTP Bank approved a conversion program to be offered by the Romanian subsidiary to its retail Swiss francs mortgage borrowers. According to the bank, the set-up and implementation of such program was reasoned predominantly by the increasing legal and regulatory risk, however the weakening credit profile of existing customers due to the strengthening of CHF played a role, too.
Since the program views customers with a less than 90 days delinquency period, the bank estimates it will be available to around 10,500 customers. According to the terms clients will be offered partial debt forgiveness (discount) from their actual obligation and then the remaining part will be converted into RON or EUR at the effective cross currency rates of the National Bank of Romania at the signing of the modified contract.
Assuming that all eligible clients will participate, the expected one-off negative impact of the program is around HUF 25.5 billion after tax (EUR 81.8 million), which includes the negative impact of the partial debt cancellation and the positive impact of the release of the unamortized commissions.
At group level, OTP posted a net loss of HUF 3.67 billion in the third quarter versus a profit of HUF 34.1 billion a year earlier. Analysts had expected a quarterly profit of HUF 16.15 billion, according to a survey conducted by OTP before the results.
Natalia Martian