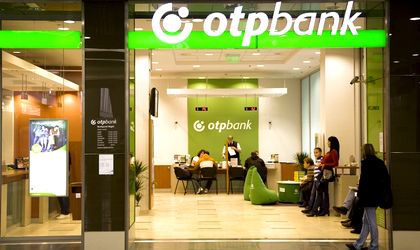 OTP Bank Romania registered adjusted profits amounting to RON 21.9 million, a whopping 97 percent increase over the previous year, including Millennium Bank's results, according to a press release.
However, operational profits dropped by 37 percent y-o-y on the back of a 58 percent increase in operational expenses, driven by the acquisition and consolidation of Millennium Bank.
Net interest income rose by 18 percent, its evolution being influenced both by the consolidation of Millennium Bank and reducing rates for customers with mortgages in CHF. "The reduction is allocated under the program for conversion of loans in CHF launched by the bank in December 2015. The acquisition of Millennium Bank has contributed significantly to increased net fee and commission income, up 55 percent from one year to another," the bank states.
OTP Bank has finalized the integration of Millennium Bank in November 2015 after the end of the transaction worth EUR 39 million which took place in January 2015. This process brought OTP Bank Romania to a market share of 2 percent.
Total risk costs were 50 percent lower in 2015 than the previous year, while the NPL ratio fell to 16.7 percent in 2015 from the 17.8 percent registered in 2014.
The total gross credit portfolio, adjusted for the effect of currency exchange rates, saw a growth of 25 percent compared to 2014. The loan portfolio for corporations, adjusted for the effect of currency exchange rates, increased by 32 percent.
The group's net consolidated profits reached some EUR 200 million, with Romania, Bulgaria, Croatia, Slovakia and Montenegro posting the best results among the group's subsidiaries.
OTP Bank Romania is a branch of OTP Bank, active across Hungary, Romania, Montenegro, Croatia, Bulgaria, Russia, Ukraine, Slovakia and Serbia and serving more than 13 million clients.
Natalia Martian