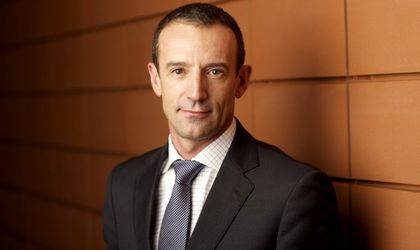 Mobile telecom operator Orange Romania reported revenues of EUR 934 million in 2013, up 1.8 percent on the year, due to solid growth on the internet segment, while the number of customers rose by 153,000, to 10.436 million, the company said in a report released on Thursday, quoted by Capital.
The company's revenue rose 4.9 percent last year, the best result since 2010, Orange group said in its financial report.
In Q4 2013, Orange revenue rose to EUR 244 million from EUR 233 million in Q4 2012, while the number of customers increased by 73,000.
Mobile Internet traffic recorded a phenomenal 47 percent increase on the year in the fourth quarter of 2013 and overall for 2013 grew by 51 percent. Orange saw its smartphone sales double in 2013, while in december more than half of all phones sold in Orange shops were smartphones.
On December 31, 2013, Orange had 10.436.000 million Romanian clients, making it the largest mobile operator in Romania by clients' number. Its main competitors are Vodafone Romania and Cosmote, part of Greek group OTE.
 Orange Romania plans on extending the 4g Network
Starting with April 6, Orange will extend its 4G network in Romania.
"In 2013, orange concluded its program of modernization for rural networks, initiated the modernization of urban networks and extended its 4G network over Bucharest. The company is getting ready to extend its 4G network starting with April 6 2014, when it will be able to use the new frequencies acquired in 2012", according to Jean Francois Fallacher, CEO orange Romania.
At the moment, Orange has 4G coverage in Bucharest, the metropolitan area north of town, as well as the Valea Prahova resorts where it offers Internet sevices of 75 Mbps for download and 37.5 Mbps for upload.