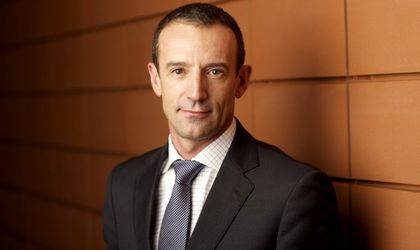 Telecom operator Orange announced the launch of 4G mobile internet in Romania.
The 4G speed in the Orange network can reach 75 Mbps for download and 37.5 Mbps for upload, given the current spectrum resources available, announced the company.
"4G is the technology of the future, which offers superior quality to multimedia services on the mobile phone, tablets and PCs. Our strategy is to offer clients the best experience for using mobile internet services and to be next to them in the digital era. An important step was to invest massively in the mobile data network over the past year, followed today by the launch of 4G, a service that we will develop in the future," said Jean-François Fallacher, CEO Orange Romania.
4G mobile internet from Orange is available in Bucharest in the central and northern part, in the metropolitan area in north Bucharest, in holiday resorts on Prahova valley, in the Bran-Moieciu and Poiana Brasov regions.
The service is available together with several offers from the company, which include Colibri 15, Colibri 25, Colibri 25 Special and Colibri 35 for two years and they receive unlimited traffic at 4G speeds for 6 months.
At first, 4G will be available on modems and tablets and will also be introduced soon on smartphones.
To connect to the 4G network, Orange offers its clients the modem Huawei E392 4G and  Samsung Galaxy Note 10.1 4G tablet.
In 2013, Orange will develop the 4G mobile internet while starting with April 2014, when the dedicated spectrum for 4G services becomes available, to offer the technology at its full potential.
The 4G service can be tested in the following Orange stores in Bucharest- Baneasa Shopping City, Universitate, Europe House-Piața Victoriei, Calea Moșilor, Iride as well as in Brasov, on the store located on Mureșenilor St.
Otilia Haraga