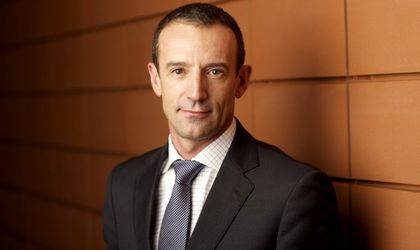 Telecom operator Orange Romania has officially launched its TV service in Romania, at prices up to EUR 12 (VAT included).
The TV service is available via satellite and via internet, on desktops and laptops. Soon, the service will also be available on smartphones and tablets, as the company will launch dedicated applications.
Orange TV offers over 40 are HD channels, of which 26 are presented in HD format for the first time on the Romanian market.
"We believe now is the time for launching TV services in Romania, because we can benefit from the new technologies of our partners," said Jean-Francois Fallacher, CEO of Orange Romania.
The channels are broadcast via SES Astra Satellite. For providing the TV service, Orange partnered with SES Astra, GlobeCast (part of Orange), Dailymotion (part of Orange group), Viacces-Orca (part of Orange group), Dishstone and Samsung.
Users can choose a contract spanning over one or two years, which they can take up from the Orange Shop or in partner stores.
The TV services are available in three types of subscriptions- Local HD (which includes the most watched Romanian TV channels such as channels of general interest, news channels, music, sports, lifestyle, including 6 HD channels) for prices between EUR 3.5 and EUR 5, World HD (Romanian or international TV channels, including 19 HD channels) for prices between EUR 5.6 and EUR 8, or Universe HD (which offers the largest variety of Romanian and international channels, including 37 HD channels) for prices between EUR 8.4 and EUR 12.
Orange customers benefit from 20 percent discounts if they have only one SIM and 30 percent discount if they are using two SIMs, and they also benefit from free installation and activation of the service.
Romania is not the first country where Orange launches TV services. Countries like France, Poland, Slovakia or Belgium also have such services from the company. However, Romania is the first country where Orange launched an integrated service, which will also include applications for tablets and smartphones.
Fallacher said Orange does not have plans to become a TV content producer. "We have no plans to produce our own content, because it is a very different business," he said.
Otilia Haraga