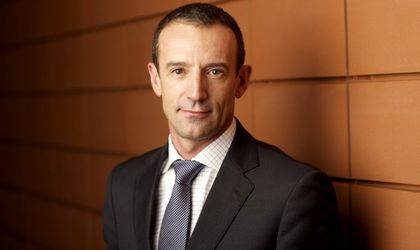 Orange announced that it has introduced mobile internet in all its post pay and prepay options.
Orange TV customers can now watch TV channels as well as video-on-demand via the Orange TV Go application for Android and iOS phones and tablets. The application comes as a bonus for users who opt for the Panther postpay offers or when they take up the TV subscription. Soon, the application will be made available for all Orange customers.
Clients who take up The Dolphin, Kangaroo, Tiger or Panther offers, will benefit from the Antivirus application from Bitdefender, which is available for Android terminals. The app allows users to protect their devices against viruses, and when they surf on the internet.
Clients who choose the Dolphin offer will have data traffic included, free access to the Orange mobile portal and the Orange Antivirus bonus application.
Clients who opt for the Kangaroo offer benefit from higher mobile data traffic, free access to the Orange mobile portal. As a bonus, they get Orange Cloud storage space, the Orange Antivirus app and free traffic via the Libon application.
The Tiger offer includes the Orange Antivirus application, Orange Cloud storage space. Those who get the Tiger 30 offer receive the Deezer application and the Back-up Kit service.
The Panther offer includes the mobile internet connection at 4G speeds, apart from bonus services such as the Orange Antivirus app, the Backup Kit, the phone insurance and the TV Go application.
Starting September 18, prepay card users will also benefit from included data traffic and will be able to use mobile internet at 4G speeds.
The Business Open offer for SMEs offers a number of units that can be used for national and international calls and SMS, Orange Cloud storage space, phone insurance, Orange Antivirus and the Backup kit service. All the Business Open offers include data traffic at speeds of up to75 Mbps for download and 37.5 Mbps for upload.
Orange will bring in several new 4G compatible smartphones this fall: Orange Yumo, Nokia Lumia 625, Blackberry Q5, Samsung Galaxy S III 4G şi Samsung Galaxy Note 3.
The Orange Zali and the Samsung Galaxy Trend Lite models will be available exclusively at Orange. The Nokia Lumia 520, the first terminal with Windows in the best-deal offer, and the 4G tablet Samsung Galaxy Tab 3 10.1 complete the offer.
In picture: Jean-Francois Fallacher, CEO of Orange Romania
Otilia Haraga