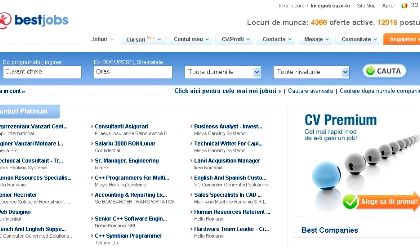 Job sites report that the number of ads posted increased 25 percent in the first half of the year, compared to the same period in 2013.
Bestjobs and Hipo.ro, two of the biggest online recruitment plafroms in Romania, report that companies posted 25 percent more wanted ads in the first six months of the year, while eJobs says that there hasn't been that much of a change compared to the first semester of 2013.
eJobs saw 70,000 job openings posted in 2014 so far, while Bestjobs reported 41,000 new ads and Hipo.ro over 5,000.
"The first half of 2014 has proven to be, from our perspective, more dynamic than the same interval last year. Requests for temporary employees but also for permanent staff have improved. The increase doesn't refer particularly to the number of jobs available, although that too has increased, but rather in terms of companies that require our services, so by extension, the number of companies that are offering jobs", according to Valentin Petrof, country manager for ManpowerGroup Romania.