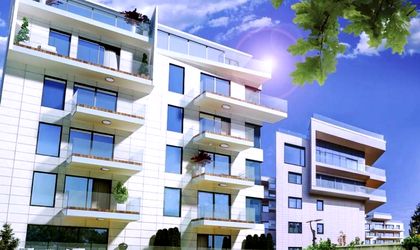 One United Properties announced the start of construction works for a high-end residential project in Primaverii, near Herastrau Park, to be delivered during the second half of 2017. The scheme includes 33 units distributed in two buildings covering a total area of 8,000 sqm, of which 4,000 sqm will be habitable area.
"The attributes that make this new One United Properties project clearly distinguishable against the existing offer are its positioning in an area historically coveted, a low height and the fact that it is an environment friendly project through its characteristics of green building," said Beatrice Dumitrascu, sales director of One United Properties.
The company recently finished two prime residential projects, while ongoing schemes to be delivered over time total 300 apartments. One Floreasca Lake, spanning 15,000 sqm and 68 apartments, was delivered in two phases: June 2013 and August 2015. Madrigalului Residence, with an area of 4,000 sqm and 14 apartments, was delivered in September 2014.
One United Properties is a real estate developer active mainly in the central and northern areas of Bucharest.
Natalia Martian