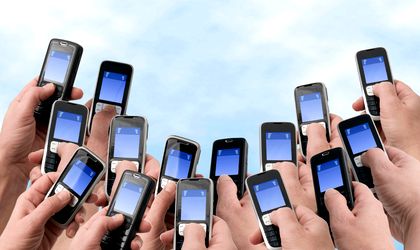 Since October 2008 until April 2013, 1 million phone numbers were transferred to other networks in Romania, according to data from telecom watchdog ANCOM.
From the total of 1,001,364 numbers ported until April 1, 2013, a total of 671,095 were mobile telephony numbers and 330,269 were fixed numbers.
"Portability is evolving very well: the length of the process was cut down to three days. The number of complaints is continually dropping, while the number of ported numbers is increasing, but most importantly, the users' freedom to keep their number while choosing another supplier encourages competition and we see this every day- the offers are more varied and attractive and operators continue to invest in new networks and technologies," said Catalin Marinescu, president of ANCOM.
Postpay users were the most interested in porting their mobile telephony number, representing 75 percent of the total.
Telecom operator Cosmote Romania received most new numbers among mobile operators- 223,450, followed by Vodafone Romania with 220,051 received numbers, Orange Romania with 219,986 new numbers, RCS & RDS with 6,889 new numbers and Telemobil, also part of Cosmote, with 719 received numbers.
In the landline telephony, 34 providers received ported numbers in their network. Most numbers were transferred to RCS & RDS (91,936 numbers), UPC Romania (84,274 numbers), Orange (with 66,200 numbers), Vodafone (with 59,572 new numbers) and Romtelecom, with 13,291 new numbers.
Most requests came from Bucharest, followed by Cluj, Timis, Prahova and Galati.
 Otilia Haraga