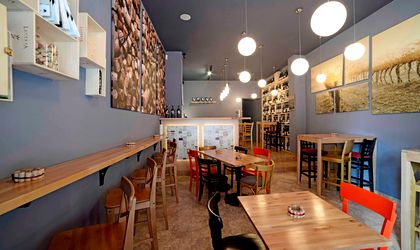 With an investment of EUR 30,000, Horia Cretu, managing partner of Abel's Wine Bar aims to cash in five times more than the amount invested and he is positive about his business plan development, considering that Old City Center has an upper profitability rate.
According to Horia Cretu, in Bucharest are less than five wine bars, while this bar typology means that a wine lover comes in for the social space created and for the amount of wine selection from all over the world. For example, Abel's Wine Bar offers more than 100 labels of wines from South America, Australia, South Africa, New Zeeland, but also Romania, from which the majority of the wines are brought.
The turnover of this kind of business is almost EUR 150,000 and Cretu considers that he can reach this sum within a year. The managing partner thinks also at expansion, and the first city targeted is Sibiu.
Abel's Wine Bar is situated in Old City Center, 10 Nicolae Tonitza Street.
Oana Vasiliu