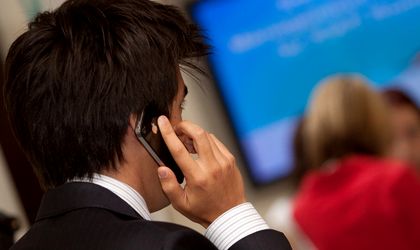 The number of hard-line telephony subscribers dropped 0.8 percent in the first half of the year, to 4 million, while the number of mobile subscribers rose 1.3 percent on the year, to 9.4 million, according to data of Romanian telecom regulator ANCOM.
The total number of active mobile phone users (subscriptions and phone cards) has reached 22.3 million, 1.4 percent less then middle of 2013, while the number of hard lines has dropped 1.9 percent to 4.6 million.
"The drop in numbers for active mobile phone users is caused by the annual 3.4 percent drop of pre-paid card users but at the same time we observe a steady increase for the number of subscribers", according to ANCOM's press release.
In 2014, Romania registered 9.4 million subscribers and 12.9 million prepaid card users.
The decrease of active users was reflected in the shrinking penetration rate for mobile phone services in Romania from 112.3 percent / 100 inhabitants in June 2013 to 110.7 percent / 100 inhabitants in June 2014. Although the total number of active users is dropping, the degree of usage for mobile phone services is increasing. Voice traffic is up 5.3 percent year-on-year to 33.2 billion minutes. The average length of a call increased to 2 minutes and 27 seconds.
As far as text messages are concerned, in the first half of the year Romanians sent 9.7 billion text messages, up 19 percent compared to the first semester of 2013. 91 percent of the messages were sent in the user's own network. On average, a user sent 71 text messages per month, 11 more compared to the same period last year.