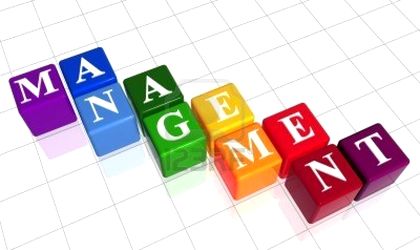 Starting August 1, new positions will be created at Romtelecom and Cosmote Romania to respond to the needs of better coordination of the two companies, in order to improve both businesses' performance.
  Gunnar Pahnke, 44, was appointed chief strategy, transformation and wholesale services officer Romania- for fixed and mobile operations, in both Romtelecom and Cosmote Romania.
He will be responsible for the overall strategy process in the two companies and will act as the operational lead of the transformation processes. In addition, he will manage the activities for carrier services / wholesale.
Pahnke is an experienced international professional, with over 20 years of industry expertise, both in Telecom (fixed / mobile), and in internet and media / TV. His career in Deutsche Telekom started in 1995, holding several management positions in the areas of marketing, sales, strategy and M&A. His last position was that of VP Strategy Europe, working for the Deutsche Telekom head office Europe, being responsible for strategy development and planning (market projections for 13 countries), strategic portfolio management / M&A, market and competitor intelligence and business development.
He holds a PhD in Business Administration from the University of Poitiers, France, as well as two Masters degrees, one in Marketing and Internationalization from the University of Poitiers, France and one in Business Administration from Ecole Nationale Supérieure des P&T, Paris, France
  Bogdan Voicu, 44, was appointed chief supply chain officer Romania- for fixed and mobile operations in Romtelecom and Cosmote Romania, given his performance in his current role as chief supply chain and real estate officer at Romtelecom. He will coordinate the overall supply chain processes of the two organizations.
Voicu joined Romtelecom at the end of 2011, following a selection process. He has proved to be effective in the implementation and improvement of the supply chain processes, policies and procedures.
Prior to his role in Romtelecom, he had extensive experience in similar management positions in the mobile telecommunications market.
Voicu holds a Bachelor's Degree in Finance, Accounting and Information Systems Management from the Bucharest Academy of Economic Studies.
  Emmanuel Sordet, 45, was appointed chief corporate affairs officer Romania- for fixed and mobile operations, Romtelecom and Cosmote Romania. He will coordinate the legal and regulatory activities, aiming to establish and maintain open communication channels with various external stakeholders and governmental bodies.
Sordet is a senior professional with an extensive experience in the fixed and mobile telecommunications market, having a strong legal background. He has a proven track record in complex legal matters, implementation of policies, procedures and regulatory affairs topics.
He was instrumental in the liberalization of the French telecommunication industry. Also, he has successfully dealt with processes of merger and acquisition, including the sale of companies to Deutsche Telekom Group, being responsible to coordinate all the legal, regulatory and governance related complexity of such endeavors.
Sordet holds two professional Masters' degrees, one in European and International Management and the other in Audiovisual Communication Law, obtained from the Sorbonne University (Paris I). He also holds a Masters degree of research in Public and private Law from the Sorbonne University (Paris II).
 Ruxandra Voda, 36, was appointed corporate communication Romania general manager (for fixed and mobile operations, Romtelecom and Cosmote Romania. She is currently the corporate communications senior manager of Cosmote Romania. The corporate communications GM Romania will be responsible to manage the design and deployment of the companies' communication strategy, in support of the business objectives.
Voda has over 15 years of successful experience in corporate communications and integrated marketing communication.
She joined Cosmote Romania in 2009, being responsible for the development of the corporate communication strategy and plans for the local group of companies.
She holds a Bachelor's degree from the Faculty of Journalism and Mass Communication Sciences of University of Bucharest and a Master degree in Audio-Video Communication from Bucharest National School for Political and Administrative Studies.
  Olaf Lausen, 37, was appointed chief of staff Romania- for fixed and mobile operations, Romtelecom and Cosmote Romania. In this position, he will support the CEO, according to his strategic guideline and direction in order to increase the effectiveness of the CEO. This position will act as a liaison between the CEO and other constituencies, both internal and external, working to mediate and deal with issues or various topics, before they come to the CEO's attention. He will act on the authority of the CEO to oversee projects that typically require cross-functional collaboration and resource allocation.
Lausen has been with Romtelecom since 2008 as general manager new business development, managing commercial and business development projects. He has 13 years of experience in telecommunications in Germany and CEE region, including similar roles.
Lausen graduated as Diplom-Kaufmann (MBA equivalent) at the University of Technology in Dresden, Germany.
All newly-appointed people report to Romtelecom and Cosmote Romania's CEO.
 "My priority is to permanently improve these two companies' performance, so that they offer integrated products and services to our customers, a solid workplace for our employees, and deliver sustainable profit to the shareholders. These new appointments are one of the actions to improve the fluency of some business processes, and to continue to build on the good results Romtelecom and Cosmote Romania achieved up to now," said Nikolai Beckers, CEO of Romtelecom and Cosmote Romania.
At the same time, starting August 1, 2013, Panos Makris, the current chief commercial officer Romania, leaves the Group to exploit further career opportunities.
  Mathias Hanel, 46, was appointed chief commercial officer Romania (fixed and mobile operations, Romtelecom and Cosmote Romania), as the position becomes vacant starting the above mentioned date. In this role, he will be responsible to coordinate all commercial efforts and initiatives of the two organizations.
Hanel's expertise covers the telecommunications industry, with successful assignments both in fixed and mobile operations. Since 1995, he has been a part of the Deutsche Telekom Group, with engagements at T-Mobile International in Bonn and London and at PT Satelit Palapa Indonesia in Jakarta.
His last position was chief operating officer consumer for Makedonski Telekom and T-Mobile Macedonia.
Hanel holds a degree in Business Administration obtained in England and Germany.
 Otilia Haraga