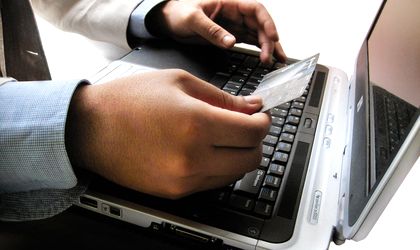 Netopia Mobilpay processed online card transactions worth over EUR37 million in the first half of 2014, up 35 percent on the year, due to a growing number of Romanians choosing online payments and an increase in the number of traders.
According to Netopia representatives, the payment operator attracted 500 new clients in the first half of the year, from online stores, to utility suppliers and tourism agencies. Netopia processed 930,000 online card transactions in the first semester and approx. 200,000 micropayments by telephone (SMS).
Micropayments were valued at EUR 1.5 million, value similar to the one achieved in the first half of 2013. The average value of an online card payment increased to RON 180, from 150 in the first semester of 2013.
The number of cards used for the first time to make an online transactions was 350,000, after in the previous years the operator registered 512,000 new cards used for online payments.
Netopia mobilPay has processed more than 2.2 million online card transactions in 2013 worth EUR 76 million, accounting for one third of all transactions of this kind concluded in Romania.
The company said it reported an increase on the number of people that paid by card online for the first time in 2013.
According to company representatives, the online card payment market will grow by over 20 percent to around EUR 350 – 370 million this year, accounting for roughly 8.5 million transactions.