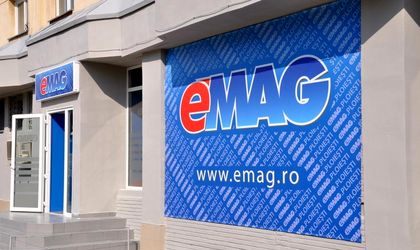 The group Naspers announced the sale of two companies in Central and Eastern Europe to a firm in the Czech Republic for USD 201 million, including online retailer Netretail after failing to merge it with eMag, shifting its focus on the company in Romania, according to Mediafax.
The South African group Naspers will also sell Heureka, a platform for price comparison in the Czech Republic.
"For Naspers, the transaction is part of the strategy underway to optimize the group structure. Naspers took over Netretail and Emag in 2012 with the plan to merge the two businesses to create a top platform for ecommerce brands in Central and Eastern Europe. Diverging strategic visions prevented the completion of this merger, and Naspers subsequently decided to focus on eMag as the preferred platform for electronic commerce in the region," Naspers said in a statement.
The transaction is currently waiting for anti-trust approvals and will not affect other businesses in the region, the company stated.
Naspers announced on Friday that it has entered into an agreement to take control of Avito, the largest ad market player in Russia in a deal worth USD 1.2 billion, according to Bloomberg. This would increase Nasper's stake in the company from 17 percent to 68 percent.
eMag is an ecommerce retailer in Romania, with a presence in all product categories: electronics, IT, home appliances, baby products, fashion, home and garden, books, sports, automotive and supermarket.
The online store is owned by Naspers group (74.2 percent) and Iulian Stanciu (25.8 percent).
Natalia Martian