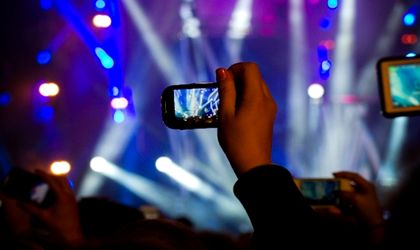 If you don't want to spend the entirety of the Easter holidays cooped up inside, BR presents the biggest concerts and the funnest parties you can attend in Bucharest for the next four days.
Friday, April 18
Requiem, Mozart, Romanian Atheneum
This event is under the patronage of His Royal Highness, prince Radu of Romania. After the success of the Royal Sound series, the Royal Chamber brings you a new project. On this occasion, you can applaud conductor Daniel Jingal, and musicians Iulia Isaev, Maria Jinga, Andrei Lazar and Roxana Gheorghiu.
Jazz and Beyond, Jazz Book
Contemporary jazz, creativ improvised music, dynamic grooves with: Mircea Tiberian Michael Acker Scurtu Octavian and special quest Catalin Milea. Covert charge: RON 25.
Saturday, April 19
Misfits Party, Mojo Club
Misfits Party wants to attract the people that don't feel right celebrating Easter in a traditional way. In order to achieve their success of filling up the club, they offer free entrance on Friday and Saturday night along with several special offers for drinks (RON 6 for a beer, RON 10 – long drinks, RON 5 – shots).
Suie Paparude Concert, Colectiv 
In stark contrast with the sacral atmosphere from the Night of Resurrection, in the new urban establishment Colectiv in Piata Bucur (former Pionierul factory) there will be a new edition of "Dansul si Avansul". Special guests on Saturday: Michi, Bean and Dobrica, or in other words, Suie Paparude.
Entrance: RON 20
Sunday, April 20
Open on Easter, Expirat
Easter in Expirat language translates to a three day weekend.
Monday, April 21
When Violin Meets Guitar, Fire Club
"When Violin Meets Guitar" is the acoustic project of musicians Cristian Horia and Emilian Florentin Gheorghe. The two will play imposing pieces from the repertoires of classical composers such as Enescu, Vivaldi, Bach, Piazzola, Brahms, Mancinni, Brubeck, Jobim, Django.