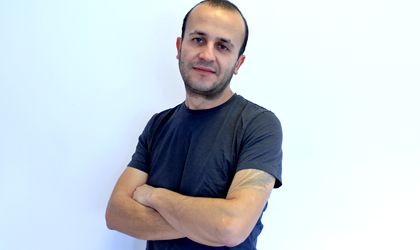 With more than 14 years of experience in media, gathered in agencies such as Universal McCann, Propaganda and Starcom MediaVest Group, Marian Petcu offered BR an exclusive interview about the new trends in media buying and planning, the changes in this landscape and what are we supposed to expect from 2016. As current planning director for Starcom MediaVest Group, Petcu assures that consumers are evolving and we have more and more digitally enabled target audiences.
Romanita Oprea
What are this year's trends in media buying and planning? What do you forsee for 2016?
Multiple screen media consumption led us to concentrate our efforts in this area trying to catch the consumer attention trough multimedia integrated campaigns planned and bought on different screens. And, of course – digital, digital, digital: programmatic, Instagram, social, mobile, video, vlogging, etc.
2016 will continue these trends. I do not see a major shift for next year.
TV audiences have severely declined in the last months so will try to better plan and buy the TV (which is still at 60% of media spend) and recover the audience loss in other mediums.
Is the industry finally getting back on its feet?
We do not see ourselves on our knees. Agencies have not closed their doors, clients did not go bankrupt. I think we have been very flexible and always two steps ahead and we have managed (as an industry) to keep our pace. For sure, we have been through some very difficult times with a media market that lost ~50% of its budgets in a couple of years but we have adapted and even more, we have been pushed to relentlessly find new solutions for our clients challenges.
Have you noticed any patterns this year? If so who are they and why are they manifesting themselves?
Consumers are evolving. We have more and more digitally enabled target audiences. People are getting more educated and their relation with brands changes. Advertisers are forced to search new ways to connect with them and us, as their experts, we have continuously adapted to new challenges. So, I think that "no pattern" is the most visible pattern.
How different is Romania from this point of view comparing to the CEE?
Not very different. I think we are all going into the same direction. Yet our media market is more volatile and has more challenges.
Is the media mix changing? When do you think we will see the year of mobile marketing?
As said above, digital is the key. But that's something that we are saying from a long time ago. In the last 3 years, each year was the year of the mobile. We recommend it to our clients, we love it, we know how to use it and how to integrate it in our plans. Yet, not so many platforms are totally adapted to mobile and not so many commercial materials that we have are thought and developed especially for mobile.
Media mix overall is changing. But do not imagine that suddenly TV will decrease from 60% of the investment to 40%. It's a long process, TV is still an efficient medium and we do not see a major shift in a 12 months term.
Why do you believe that the TV media spend is still this big in Romania, considering the fact that the quality of the programs is very low?
If the quality of the TV is so low why are people watching TV so many hours a day? If we open our Internet browsers I do not see an avalanche of cultural content and huge hot online debates over the last Michel Houellebecq book. Yes, I do think that some content on TV is "inappropriate" but that's the same for every other content medium. I think that the CNA should get more involved and severely punish moments when TV stations go beyond common sense. I think that TV stations should have a more balanced content. Clients choose to go in some shows or not. From the audience's point of view they do deliver (% of educated people watching certain so called "low quality" shows is quite high).
Media spend is high because TV consumption is high. And quite effective. And yes, I think that more budgets should be invested outside TV, but that's not something that we do over one night. Or over one year.
The online media spending is growing as well as the invested money in advertising in online, but when do you believe it will grow to its real potential?
When Romanian publishers will decide what they want from online: millions of views or real content? At this moment we are somewhere in between. When will have more and more real online publications. And yes, when all the clients will realize online potential and when agencies will develop more and more online dedicated campaigns.
What it's still keeping it to this level?
Online is growing so there is no "level keeping" here. Why is not growing faster I said above. Another reason is that we have natural traffic increase due to a growing penetration and availability that keeps online owners in a comfort zone: when growing you ar5e not pushed to differentiate. Lack of differentiation is a key barrier in the development of any medium.
Can we talk about creativity in media buying & planning? How is it manifested? (some examples as well, please)
We live in Romania. More of this we are working here. So we have been creative in our job from the very beginning.
People sometimes see planning and buying as some weirdos filling in excel sheets and talking their own language that nobody understands. But that's not like this at all. We work in advertising and we must be creative. If we lacked creativity how come the first ever Cannes Lion for Romania was won by a media agency – Starcom?
When you have years with 30% media inflation and 2 years later you have 30% media deflation you have to be creative to manage to plan and buy efficiently for your clients. And that's only figures creativity.
We are doing a lot of special projects and we do things that people do not believe that are done by a media agency. Like having a stunt in a pub with Ruud Gullit. Or pushing for a new teaching subject in school curriculum – creativity.
Are there any new media tools in 2015 in Romania?
I'll point only one – which is the best, of course – The Consumer Report. For the first time we have a tool that starts with the consumer and not with media. You can find it here: https://www.facebook.com/StarcomRomania/app/823458431051027/?ref=page_internal
How is the Romania media planning adjusting to the changing in the consumer's behavior? (its desire for non-intrusive advertising, real content and important issues)
We are very keen into delivering valuable content for our consumers. Not only that we have dedicated departments for this but in our mind consumer is the always the king. We try our best to deliver this in each and every campaign, to a different extent but we see it as mandatory. Yet, we must not forget that everywhere in this world, even in the most developed market, we still have 30" spots, banners, press ads and OOH layouts. And we will continue to have. What we do – we find the right balance and how to integrate commercial message with valuable content.
Unfortunately we are still a "can-can" media. When do you believe that situation will change? Do brands have the power to stop it and do you think they will do it in Romania as well?
Romanian people seem to like can-can. Yet, I do think that is over-represented in the content of our media channels. I do think that there are consumers that do not appreciate it and I do think that consumers that like can-can will love also some other type of content if offered. But that does not mean that can-can is something totally bad.
Brands do not have the power to change an entire media market. And it's not their job. Brands can and have an influence for sure and brands do create content that is not necessarily can-can.
Working together with media owners we can somehow change the content. But brands do not dictate what should be on TV. And they should never do that. Because we do not want an "1984" world where brands are the Big Brother.