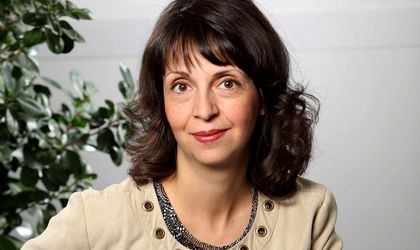 "It takes ten years for such a legislation measure to take effect. If the tax exemption for IT employees were eliminated right now, it would be a disaster," said Monica-Ene Pietrosanu (in picture), country manager, Intel Romania Software Development Center, during a debate on the measures taken to encourage the industry at the Business Review Foreign Investors Summit.
Other legal issues that the Intel official considers very helpful is the fact that the intellectual property law and the customs law are aligned to the European level. "This is one more thing that those complaining about Romania need to think about," she pointed out.
At the moment, Intel has over 400 employees in Romania. "75 percent of our employees are part of the Y generation," she said.
"What mattered a great deal to us was the opening of the universities to work with us. At the moment we are collaborating with 15 universities across the country and some of our engineers even teach in these universities," she said.
For an Intel employee, it takes about 5 years to reach senior level, said Pietrosanu.
In 2014, the IT industry generates 2.8 percent of the Romanian GDP.
Most recent data on the industry from the National Institute of Statistics (INS) dates from 2012. At that time, there were 10,157 companies in IT in Romania.
Out of these, 9,980 were small sized companies with up to 49 employees, 151 were medium-sized companies with between 50 and 249 employees and 26 were large companies with more than 250 employees.
According to the INS, 4,194 of these companies were active in the customer-oriented software industry and 2,292 were active in IT services.
There is no specific data related to the hardware production sector.
In 2012, there were in Romania approximately 1,331 branches of foreign companies active in communications and IT.
The latest reports from the INS show that at the end of July 2014, there were 45,500 employees in the IT industry.
According to August 2014 statistics, the gross average salary in the industry was RON 5,155 and the net average salary was RON 3,953.
Industry representatives who attended the IT panel of the Foreign Investors Summit seemed to agree that large Romanian cities are becoming saturated and are confronted with the office space challenge.
According to Ilinca Paun, managing director, Colliers International Romania, "Cluj is already saturated, in Iasi there is still space but they are probably already looking for solutions."
Companies are looking at locations that are close to the airports. In the Western part of the country, Arad, Oradea, Targu-Mures and Miercurea Ciuc are becoming increasingly sought-for locations, while in the east, Piatra Neamt and Bacau are also emerging as preferred locations.
"Our recommendations are that the chosen location should not only take into account the office space but also be in a well-serviced area when it comes to public transport. It should also have a retail and residential area nearby. Green buildings are also a trend in office space," Paun pointed out.
Otilia Haraga