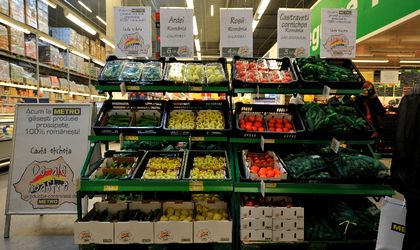 After launching a program for the support of local vegetable producers this May named 'De-ala Noastre', Metro Cash & Carry Romania estimates it will take delivery of some 900 tons of vegetables from the farmers who are part of the scheme, said Michael Kaiser, procurement and merchandising non-food director at Metro Cash & Carry Romania, at the fourth edition of the German-Austrian Investment Forum organized by Business Review.
The program started last year with a pilot in the initial phase and it has grown to around 200 farmers presently, all from the region of Poiana Mare, who supply Metro with tomatoes, peppers, cucumbers and eggplants. In the future, the retailer plans to extend the program by increasing the quantities obtained and by looking at new regions and new crops, said Kaiser, adding that the company is satisfied with the results so far.
Under the contract with Metro, farmers benefit from specialized consultancy during all production phases, including the necessary seeds for the seedlings, and a collecting center. This assures compliance with production, packing, handling and transport standards and "very importantly, the traceability and the quality of the products", said Kaiser. The vegetables resulting from this process are sold in the Metro Cash & Carry Romania network throughout the country under the brand "De-ale noastre" (Our Own).
Read more in next week's print edition
Simona Bazavan