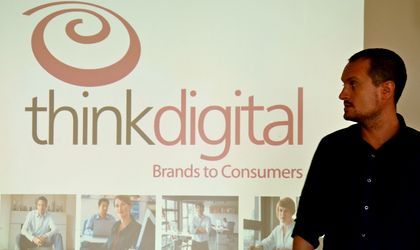 Thinkdigital Romania, member of the Thinkdigital group, with presence in 6 Central and South-East European countries, and Q2M, one of the biggest independent online advertising companies on the local market, will merge. The new structure will operate under the Thinkdigital brand.
Dragos Stanca, the founder and major shareholder of Q2M, will undertake the management of the merged business entity, starting July 2012.
Thinkdigital Romania will gain a top position in the online advertising market offering media agencies and their clients a network that has a net reach of over 6 million monthly unique visitors, as well as strategy services and technology for online sales optimization.
Thinkdigital Group, launched in 2006, is a digital media & marketing group of companies in CE & SE Europe with presence in Greece, Bulgaria, Romania, Cyprus, Albania and Hungary. The companies in the group are Thinkdigital, ForestView, Lazyland, Shopping Network, which serve advertisers, publishers and consumers across the region.
Q2M, launched in 2010, represents over 50 Romanian websites, also developing cross-media campaigns (online and other media), special projects and specific digital industry events.
Otilia Haraga