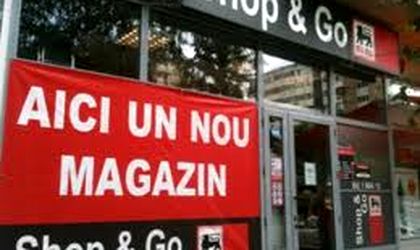 Mega Image, part of Delhaize group, is set to open four new stores this week: three proximity stores in Bucuresti and Branesti and one Mega Image supermarket in Crevedia (Dambovita county). The Mega Image network will reach 323 units as a result.
Shop&Go Grigore Ionescu 94, in the second district in Bucharest, will be open on Thursday and has a surface of 109 square meters.
On Friday, the retailer will open a Shop&Go in Branesti, ilfov county, with a sales surface of 107 square meters and a Mega Image in Crevedia commune, Dambovita county, which will cover 402 square meters.
For Saturday, Mega Image has planned another Shop&Go opening in Bucharest, on Grigore Moisil street with a sales surface of 87 square meters.
Also this week, Mega Image announced that three of its Bucharest stores will work non-stop, joining the other two supermarkets in the Capital who switched to 24/7 schedule last year. Mega Image Lugojana, Mega Image Domenii and Mega Image Marasesti will now be open throughout the night, alongside Mega Image Muncii and Mega Image Lizeanu.