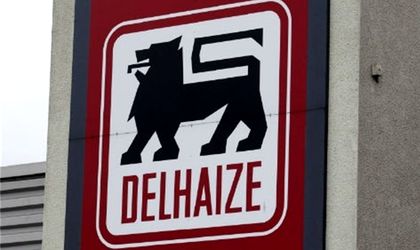 Mega Image private brand "Gusturi romanesti" held a share of 23 percent of total sales, shows Delhaize group's sustainability report for 2014.
In a study analysing the group's sustainability policies, the Gusturi romanesti brand, with products coming from local farms, was highlighted as holding a share of 23 percent of total Mega Image sales.
The private brand covers organic merchandize, eggs, fruits and vegetables from local producers, 2014 showing an increase by 94 new products. According to the study, 90 percent of Gusturi romanesti products have GDA labelling (Guideline Daily Amounts) and three of these products have been "reformulated to improve the nutritional quality". At group level, 78 percent of private brand products have GDA labelling, while 1,500 products have been reformulated.
74 percent of private brand suppliers have been audited for food safety by a third-party auditor against GFSI standards (The Global Food Safety Initiative), while 25 percent were audited against other food safety standards.
Concerning waste production, Mega Image stores have recycled more than 98 percent of local private brand packaging, while the overall recycling rate stood at 42 percent. At group level, 58 percent of waste was recycled.
The company has expanded the "fresh corner" project from 57 to 71 Mega Image locations. Fresh corners, which were launched as a pilot project in 2012, sell fruit and vegetable juices and salads made in the store from safe, healthy produce that is approaching its sell-by date.
138 stores donated 290,000 kilograms of unsold food—primarily fruits and vegetables—to animal shelters and preserves (under Romanian law, these food products cannot be donated to organizations serving people), while food products that could not be sold due to damaged packaging worth approximately EUR 21,000 was donated to schools and non-governmental organizations. A total of 57 tonnes of products were donated to food banks, while the group reached 27,000 tonnes of food donations.
In regards to greenhouse gas emissions, the company registered a five percent increase since 2008, due to an increase of Romanian electricity emission factors (despite a 6 percent decrease in energy consumption). The group showed an eight percent decreased against 2008.
Mega Image has been present in Romania since 1995 and is part of the Delhaize Group. Over the past years it has had an expansion policy leading to a network of 427 stores at present. Out of these 223 are Shop&Go proximity stores and 201 are Mega Image supermarkets. The company also operates a store that sells exclusively frozen foods (Ab Cool Food), one dedicated to locally produced private labels (Gusturi Romanesti) and an online and drive-thru store (Mega Drive).
The retailer is present mostly in Bucharest, but also in cities like Constanta, Ploiesti, Pitesti, Brasov, and Targoviste.
Delhaize is an international retailer from Belgium and operates on three continents.
Natalia Martian