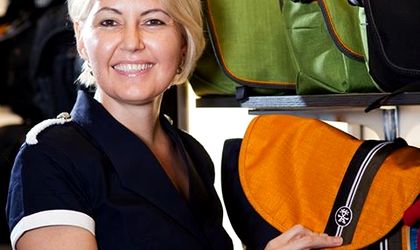 Partner Content
The Meet the WOMAN! Project is aimed for women who are beginning their professional lives, entrepreneurs or those who are specialists in a field. The event comprises business networking events, organized twice a month with themes like personal branding, business promotion and women leaders who achieved excellence in their profession.
The speaker will be Dana Becheru, entrepreneur, F64 Managing Partner, who will discuss strategies for consumer loyalty. The event takes place on Tuesday, June 11 2013, at 19:00, at Capital Plaza Hotel, 54 Iancu de Hunedoara Avenue.
Consumer loyalty represents the main concern for companies and an important factor in business evolution. As competition grows stronger, there is a need for innovating campaigns to keep customers close. Women in Business, the most active professional business community for women in Romania, is debating these aspects in the new Meet the WOMAN! edition. Our special guest is Dana Becheru, co-founder of F64 Studio, leader on the photo-video equipment market, who will speak about "Customer loyalty – a principle of the F64 strategy.
Dana Becheru entered the world of entrepreneurship together with Marian Alecsiu in 1990, when the Romanian business environment was just beginning. Together they founded a photo studio at Unirea Shopping Center, and the business grew fast. In 2011, under their management, F64 inaugurated the largest photo showroom in South-Eastern Europe, conceived as a concept store for all photo-video enthusiasts.
EVENT ACCESS
The cost for one event is RON 80 (no VAT/ included coffee break).
You have access to the event only after you received registration confirmation. Women in Business members have priority. You can register here: inscrieri@femei-in-afaceri.ro. For further details phone this number:  0724 345 739.