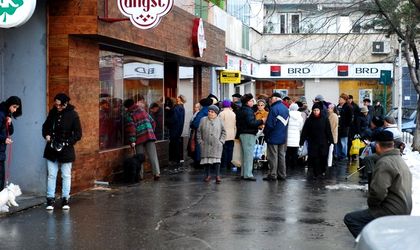 Romanian entrepreneur Sorin Minea and Switzerland's Angst family are in talks with several retail networks including Mega Image for the sale of Angst stores or the sealing of a partnership for a franchise system, according to several retail market sources quoted by ZF.
Angst left the Carrefour umbrella two months ago to focus on "what they do best: producing and selling meat and meat-by products".
Neither Sorin Minea, owner of the Angst network, or Mega Image confirmed the rumors for ZF.
 Angst Romania Group includes 22 stores, the meat products factory in Buftea, a production unit for raw-dry products, Salsi Sinaia and a dairy factory Swissland Mereni. The group signed a partnership with Carrefour in 2011 to attract more proximity shoppers. Angst shareholders decided two months ago in May to withdraw the 22 stores from Carrefour Express franchise.
"The stores will rebecome Angst and function accordingly. It was the decision of Angst shareholders to exit the franchise and Carrefour accepted it. We don't have any kind of problems. The decision is part of our strategy to focus on what we do best: producing and selling meat and meat-by products. We will continue to collaborate with Carrefour and Artima on other segments", Sorin Minea said at that time.
For Mega Image this would not be the first local takeover of stores, after a part of the Luca and Gulliver units became either Mega Image or Shop&Go locations.